Discount Eligible $213.00
There is probably no wine more identifiable to our company than VT, as most of us call it around here. Kermit calls it Vieux Télé. The quality and longevity of this noble Rhône red is so incredibly consistent that we almost take it for granted (stress on the almost). As the number of offers hitting your inbox and mailbox climbs to unprecedented highs, it is important to step back and remember the tried and true, the old reliables that remain the best and surest investments in fine wine today. It is also important to remember the heights that old-vine Grenache can reach when planted on these arid, stony plateaus in the shadows of Mount Ventoux. Brothers Daniel and Frédéric Brunier own one of the most enviable sites in Châteauneuf-du-Pape, the magical moonscape of La Crau. Their terroir, their savoir-faire, and their steadfast adherence to tradition have kept these wines among the world's best, and also among its greatest price-to-quality ratios when you consider their proven track record for aging and developing into marvels. Thirty-plus vintages with KLWM and still going strong, VT remains a pride and a joy to sell and to enjoy.
—Dixon Brooke
Discount Eligible $213.00
---
Cassie Majidi's Pick

Nothing says "life of the party" like a magnum of our best Châteauneuf-du-Pape. It is the perfect pairing for your holiday roast!
---
---
| | |
| --- | --- |
| Wine Type: | red |
| Vintage: | 2018 |
| Bottle Size: | 1.5L |
| Blend: | 65% Grenache, 15% Mourvèdre, 15% Syrah, 5% (Cinsault, Clairette, et al) |
| Appellation: | Châteauneuf-du-Pape |
| Country: | France |
| Region: | Southern Rhône |
| Producer: | Domaine du Vieux Télégraphe |
| Winemaker: | Frédéric & Daniel Brunier |
| Vineyard: | 20 to 60 years |
| Soil: | Alluvial deposits, Limestone, Silica, and Molasse (red clay) with galets roulés |
| Aging: | Wine rests in cuves for 10 months, and then ages for another 12 months in foudres, wine is bottled unfiltered, after 22 months of aging |
| Farming: | Organic (practicing) |
| Alcohol: | 14.5% |
---
More from this Producer or Region
About The Producer
Domaine du Vieux Télégraphe
One cannot think of Châteauneuf-du-Pape without thinking of Domaine du Vieux Télégraphe. The Brunier family is legendary in its own right, having been rooted to the plateau known as La Crau for over a century. The wines of Vieux Télégraphe evoke terroir in its purest form, reflecting the dramatic climate, the rough terrain, the sun exposure at a high altitude, the typicity of the varietals, and of course, the influence of their caretakers, the Brunier family. For many, La Crau is Châteauneuf-du-Pape's grandest cru. The wines of V.T. are classic, displaying strength, rusticity, and tremendous longevity. Their goal is to find a harmony between aromatic complexity, tannic structure, and richness, which they achieve year after year.
Kermit once said...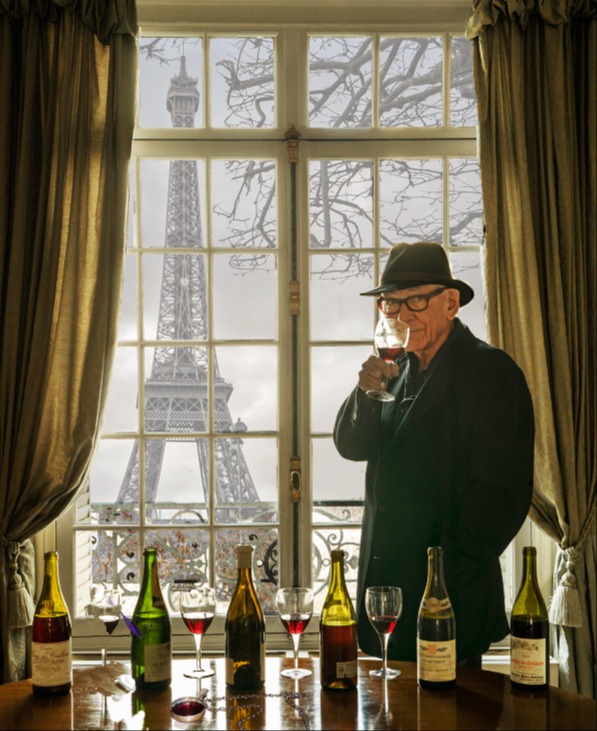 Kermit once said...
A good doctor prescribed the wine of Nuits-Saint-Georges to the Sun King, Louis XIV, when he suffered an unknown maladie. When the king's health was restored the tasty remedy enjoyed a vogue at court. Lord, send me a doctor like that!
Inspiring Thirst, page 117
Discount Eligible $213.00