A narrow route nationale follows the meandering Drôme River east from where it flows into the Rhône, flanked on either side by hills and eventually small mountains—a precursor to the mighty Alpine peaks found not too far away. The local specialty here is Clairette de Die, a somewhat sweet Muscat crafted via the méthode Dioise ancestrale, which supposedly outdates the production of all other sparkling wines. This brut bottling, however, is a dry wine made exclusively from Clairette, crafted by the méthode traditionnelle that is also used in Champagne. With refreshing citrus and a hint of honeysuckle on the nose followed by a delicious-with-anything palate, this minerally sparkler ensures palate stimulation with every sip.
—Anthony Lynch
More from this Producer or Region
About The Producer
Domaine Achard-Vincent
Among the most well-known of Clairette de Die's producers today is the tiny Domaine Achard-Vincent. Jean-Pierre Achard, and his son, Thomas, descend from five generations of growers. The domaine has farmed organically since Thomas's grandparents were directing it, although it is now officially certified as both organic and biodynamic. The Clairette de Die "Tradition" uses the méthode dioise, an ancestral method that allows a secondary fermentation in the bottle without dosage. The Clairette de Die "Brut" is made using the méthode champenoise, or méthode traditionnelle. The delicate liveliness of the wines from Domaine Achard-Vincent makes them refreshing, delicious, and perfect as an aperitif, dessert, or brunch wine.
Vintage Chart Mentality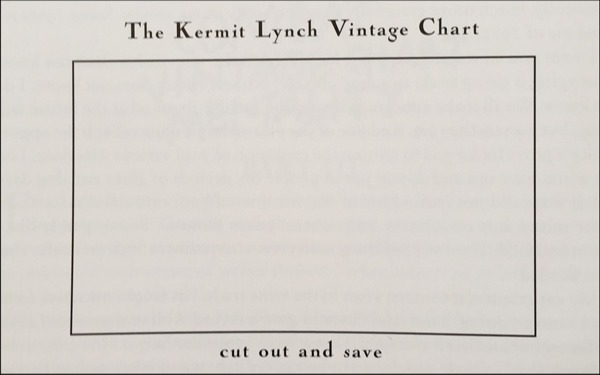 Vintage Chart Mentality
Trust the great winemakers, trust the great vineyards. Your wine merchant might even be trustworthy. In the long run, that vintage strip may be the least important guide to quality on your bottle of wine.—Kermit Lynch