Just two generations ago, the Faury family was still selling off nearly their entire wine production, by the barrel, to watering holes around Saint-Étienne that served the region's hardscrabble coal miners. As with coal mines everywhere, the work was tough and dangerous, so it's nice to think that at least in this part of the world, after a day in the mines, the workers could guzzle some peppery, jovial Saint Joseph—from Faury, no less! I would have done the same. At the time, neither the Faury family nor the miners probably imagined that their Saint Joseph would someday be sought after by the world's greatest restaurants, allocated to the last bottle, and looked at as a reference point for greatness.
—Chris Santini
---
| | |
| --- | --- |
| Wine Type: | red |
| Vintage: | 2020 |
| Bottle Size: | 750mL |
| Blend: | Syrah |
| Appellation: | Saint-Joseph |
| Country: | France |
| Region: | Northern Rhône |
| Producer: | Lionel Faury |
| Winemaker: | Lionel Faury |
| Vineyard: | Planted between 1976 and 2007, 6.4 ha |
| Soil: | Granite |
| Aging: | Aged for 12 months in foudres (24 – 35 hl), demi-muids (600-L), barrels (228-L); only 10% new oak is used in the rotation of barrels |
| Farming: | Lutte Raisonnée |
| Alcohol: | 14% |
---
More from this Producer or Region
About The Producer
Lionel Faury
Along the steep, narrow valley that traces the northern Rhône, the appellations of Côte-Rôtie, Condrieu and Saint-Joseph take their place among the great wines of France, and Domaine Faury is one of the region's most artisanal producers. When Philippe Faury took over the domaine in 1979, the family was selling wine, peaches and cherries, and the bulk of their clientele was local. Over the years, Philippe increased their holdings to over 11 hectares and began to sell internationally. He shared his savoir faire with his son, Lionel. Since 2006, Lionel has taken over the reins, though father and son still work side by side. Every method they use encourages the grape towards greatness with the ultimate respect for its fragility.
Where the newsletter started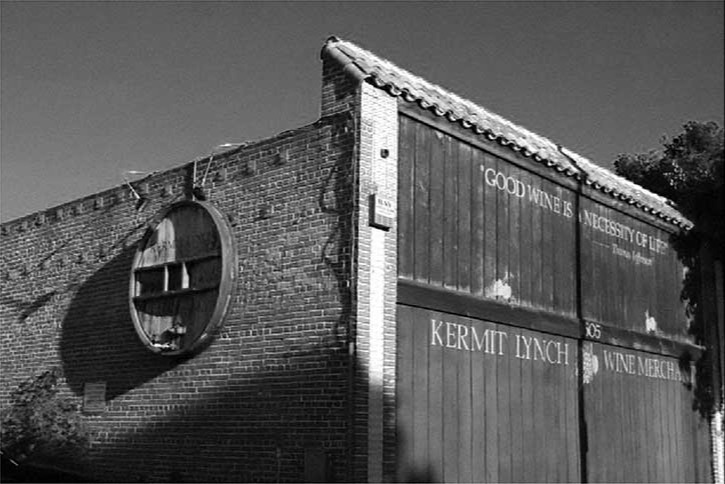 Where the newsletter started
Every three or four months I would send my clients a cheaply made list of my inventory, but it began to dawn on me that business did not pick up afterwards. It occurred to me that my clientele might not know what Château Grillet is, either. One month in 1974 I had an especially esoteric collection of wines arriving, so I decided to put a short explanation about each wine into my price list, to try and let my clients know what to expect when they uncorked a bottle. The day after I mailed that brochure, people showed up at the shop, and that is how these little propaganda pieces for fine wine were born.—Kermit Lynch