Knowing what a finicky grape Pinot Noir can be, it takes a special personality to make it thrive in Tuscany, and Federico Staderini uses his agronomy experience, his passion for Tuscan history, and his incredible intuition to accomplish the feat. Seemingly weightless but densely packed with rich, complex flavors, this wine evokes oddly paired descriptors that in this case are perfectly apt: spicy yet velvety, crisp on the attack with a long, round finish, plums on the nose but sour cherry on the palate.
Federico likens it to "the elegance and the levity of a sail blown by the wind on a luminous ocean." Try it with homemade tapenade topped with an abundance of the best-quality olive oil you can get your hands on.
—Emily Spillmann
More from this Producer or Region
About The Region
Tuscany
Perhaps no region is tied to Italy's reputation as a producer of fine wine as much as Tuscany. Since Etruscan times, viticulture has played a prominent role in this idyllic land of rolling hills, and the Tuscan winemaking tradition remains as strong as ever today. With a favorable Mediterranean climate, an undulating topography offering countless altitudes and expositions, and a wealth of poor, well-draining soils, conditions are ideal for crafting high-quality wines. Add to that the rich gastronomical tradition—Tuscany is home to some of the country's finest game, pastas, salumi, and cheeses—and you have the blueprint for a world-class wine region.

This is Sangiovese territory; in fact, it is arguably the only place in the world where Sangiovese reaches a truly regal expression. In spite of a rocky history with fluctuations in quality, traditionally produced Chianti has reclaimed its status as one of the country's most reliable, food-friendly reds, while the rapid rise of Brunello di Montalcino shows the grape's potential for grandiose, opulent reds allying power and finesse. Traditionally-minded growers have stuck to using only indigenous grape varieties and employing techniques like aging in massive wooden casks known as botti, creating wines of terroir that shine at the Tuscan table.

Tuscan wines have had a place in our portfolio since Kermit's first visit in 1977. While the names of the estates have changed, the spirit of those first unfiltered Chiantis he imported live on through our current selections.
More from Tuscany or Italy
Kermit once said...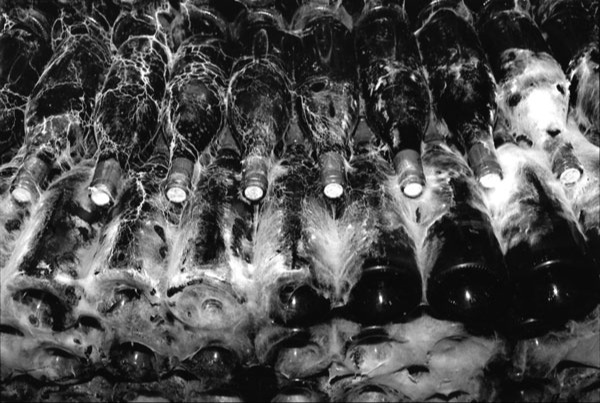 Kermit once said...
Let the brett nerds retire into protective bubbles, and whenever they thirst for wine it can be passed in to them through a sterile filter. Those of us on the outside can continue to enjoy complex, natural, living wines.
Inspiring Thirst, page 236