If you are as eager as I am to enter the season of stews, roasts, and game, you cannot go wrong with Clos La Coutale's earthy and spicy Cahors as your new go-to rouge. Originating halfway between Bordeaux and Montpellier, this blend of mostly Malbec and a splash of Merlot has both the class and rusticity to make a pot that's been braising for hours on your stove feel at once comforting and refined. The notes of plum, brambly fruit, and leather sing alongside a cassoulet or duck confit. If nearby Bordeaux, where Coutale's Philippe Bernède sources the grand cru barrels for this bottling, is the polished and urbane one in the family, Cahors is the sneakily sophisticated but humbler country cousin, loaded with personality you'll enjoy getting to know.
—Tom Wolf
---
| | |
| --- | --- |
| Wine Type: | red |
| Vintage: | 2021 |
| Bottle Size: | 750mL |
| Blend: | 80% Malbec, 20% Merlot |
| Appellation: | Cahors |
| Country: | France |
| Region: | Southwest |
| Producer: | Clos La Coutale |
| Winemaker: | Philippe Bernède |
| Vineyard: | 60 ha |
| Soil: | Gravel, Limestone, Clay |
| Aging: | Aged in foudre and 1-2 years old barrels from Bordeaux grand cru for one year before bottling |
| Farming: | Traditional |
| Alcohol: | 13.5% |
---
More from this Producer or Region
/
About The Producer
Clos La Coutale
Today, Cahors' jack-of-all-trades and Renaissance man, Philippe Bernède, continues the family tradition with both heart and ingenuity. Philippe's vines rest upon the gentle slopes that rise up from the Lot River. Over the years, Philippe has tinkered with the house blend to achieve a greater equilibrium. Today, the blend consists of 80% Malbec and 20% Merlot, creating an intense wine that juggles elegant rusticity with everyday drinkability. Coutale has quite a record of age-worthiness as well and Philippe is not afraid to pull out older vintages of his wines alongside much more expensive Bordeaux. They stand up pretty well! Nothing beats bécasse (woodcock) or cassoulet with an old Coutale, but a simple steak fits the bill just fine.
About The Region
Southwest
Tucked away beneath Bordeaux and buffeted by the Pyrenees to the south, this expansive region of France, commonly known as the Southwest, is home to a diverse number of viticulture and gastronomic traditions as well as cultures. Though Cahors might be the most well known (and easiest to pronounce) appellation from the Southwest, the importance and influence of French Basque culture cannot be underestimated. Irouléguy, the primary appellation of the Basque region of France produces full-bodied, hearty red wines, produced from Tannat grape (known for its tannic qualities). Dry whites from Irouléguy are also produced from Petit and Gros Manseng. Northeast of Irouléguy is the sweet wine-producing appellation of Jurançon. These moelleux wines made from Petit and Gros Manseng have a storied history in France, from being the first wine region to have a vineyard classification, which dates back to the 154th century, to being preferred wine of royalty dating back to the 16th century as well as the French poet Colette.
More from Southwest or France
Kermit once said...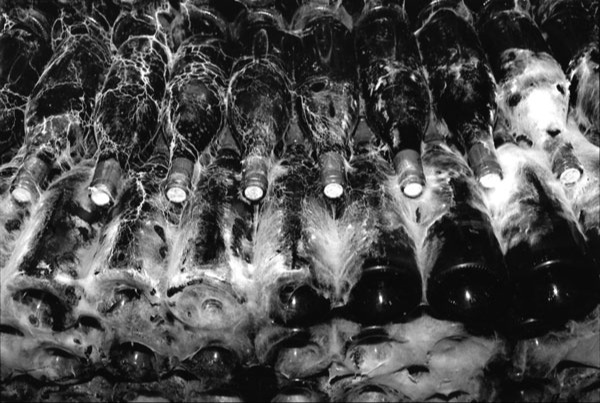 Kermit once said...
Let the brett nerds retire into protective bubbles, and whenever they thirst for wine it can be passed in to them through a sterile filter. Those of us on the outside can continue to enjoy complex, natural, living wines.
Inspiring Thirst, page 236