While we are proud that many of our selections represent tremendous values, clients don't often excitedly tell us they'd be happy to pay more for a specific bottle. This happens regularly, though, with Clos La Coutale's Cahors. In a similar vein, we've been saying for years that we would continue to trumpet this rouge's value even if it were pricier. With that in mind, now is a great time to stock up because Philippe Bernède's "black wine"—made of 80% Malbec and 20% Merlot—just might be the quintessential wine for winter. Deep, dark, earthy, and spicy, it suits all kinds of stews and braises. Richard Olney often paired it with cassoulet, the kind of cold-night casserole that warms your bones. Christopher Lee, whom you may know from our past parking lot parties or wine club recipes, suggests a pan-fried duck breast or black truffles over soft eggs on toast with a truffle-scented reduced cream. You also can't go wrong by simply frying up some merguez. Whatever you decide to pair it with, you'll be impressed by how fresh, juicy, and buoyant a wine this dark can be.
—Tom Wolf
---
| | |
| --- | --- |
| Wine Type: | red |
| Vintage: | 2020 |
| Bottle Size: | 375mL |
| Blend: | 80% Malbec, 20% Merlot |
| Appellation: | Cahors |
| Country: | France |
| Region: | Southwest |
| Producer: | Clos La Coutale |
| Winemaker: | Philippe Bernède |
| Vineyard: | 60 ha |
| Soil: | Gravel, Limestone, Clay |
| Aging: | Aged in foudre and 1-2 years old barrels from Bordeaux grand cru for one year before bottling |
| Farming: | Traditional |
| Alcohol: | 13.5% |
---
More from this Producer or Region
/
About The Producer
Clos La Coutale
Today, Cahors' jack-of-all-trades and Renaissance man, Philippe Bernède, continues the family tradition with both heart and ingenuity. Philippe's vines rest upon the gentle slopes that rise up from the Lot River. Over the years, Philippe has tinkered with the house blend to achieve a greater equilibrium. Today, the blend consists of 80% Malbec and 20% Merlot, creating an intense wine that juggles elegant rusticity with everyday drinkability. Coutale has quite a record of age-worthiness as well and Philippe is not afraid to pull out older vintages of his wines alongside much more expensive Bordeaux. They stand up pretty well! Nothing beats bécasse (woodcock) or cassoulet with an old Coutale, but a simple steak fits the bill just fine.
About The Region
Southwest
Tucked away beneath Bordeaux and buffeted by the Pyrenees to the south, this expansive region of France, commonly known as the Southwest, is home to a diverse number of viticulture and gastronomic traditions as well as cultures. Though Cahors might be the most well known (and easiest to pronounce) appellation from the Southwest, the importance and influence of French Basque culture cannot be underestimated. Irouléguy, the primary appellation of the Basque region of France produces full-bodied, hearty red wines, produced from Tannat grape (known for its tannic qualities). Dry whites from Irouléguy are also produced from Petit and Gros Manseng. Northeast of Irouléguy is the sweet wine-producing appellation of Jurançon. These moelleux wines made from Petit and Gros Manseng have a storied history in France, from being the first wine region to have a vineyard classification, which dates back to the 154th century, to being preferred wine of royalty dating back to the 16th century as well as the French poet Colette.
More from Southwest or France
Where the newsletter started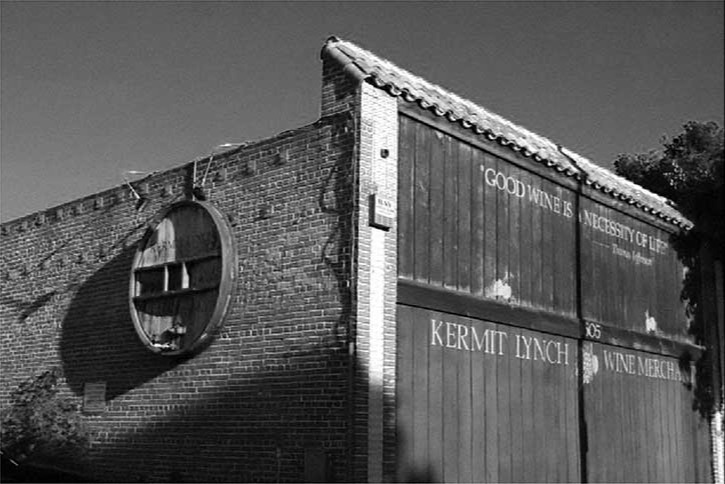 Where the newsletter started
Every three or four months I would send my clients a cheaply made list of my inventory, but it began to dawn on me that business did not pick up afterwards. It occurred to me that my clientele might not know what Château Grillet is, either. One month in 1974 I had an especially esoteric collection of wines arriving, so I decided to put a short explanation about each wine into my price list, to try and let my clients know what to expect when they uncorked a bottle. The day after I mailed that brochure, people showed up at the shop, and that is how these little propaganda pieces for fine wine were born.—Kermit Lynch