Named after Valerio Lapini, the late, great "Founder" of the Campriano family farm in Greve in Chianti just south of Florence, this Riserva is made from the family's highest-altitude vineyard above their home. Always a standout in their range as a symphonic Chianti with lots of higher-register strings, it is lithe, racy, and elegant, while not lacking the stony backbone for which great Greve is known. Serious and fun, much like Valerio himself.
—Dixon Brooke
More from this Producer or Region
About The Producer
Podere Campriano
Almost all of the growers with whom we work manage "small family farms." Then there is Podere Campriano in Greve, who prove the statement more literally than just about anyone. This Tuscan family lives in a humble farmhouse atop a small hillside of 2 hectares of Sangiovese vines. This is their organically pampered backyard from which they craft a delicious Chianti Classicos in the stone cellars beneath their home. The Campriano red wines are traditionally made and reflective of the unique terroir of the Alta Greve—dark, galestro schist infused wines with bold fruit and serious depth. The extreme care and focus of the Lapini family and their dedication to organic agriculture impart a unique character and spirit upon their wines.
About The Region
Tuscany
Perhaps no region is tied to Italy's reputation as a producer of fine wine as much as Tuscany. Since Etruscan times, viticulture has played a prominent role in this idyllic land of rolling hills, and the Tuscan winemaking tradition remains as strong as ever today. With a favorable Mediterranean climate, an undulating topography offering countless altitudes and expositions, and a wealth of poor, well-draining soils, conditions are ideal for crafting high-quality wines. Add to that the rich gastronomical tradition—Tuscany is home to some of the country's finest game, pastas, salumi, and cheeses—and you have the blueprint for a world-class wine region.

This is Sangiovese territory; in fact, it is arguably the only place in the world where Sangiovese reaches a truly regal expression. In spite of a rocky history with fluctuations in quality, traditionally produced Chianti has reclaimed its status as one of the country's most reliable, food-friendly reds, while the rapid rise of Brunello di Montalcino shows the grape's potential for grandiose, opulent reds allying power and finesse. Traditionally-minded growers have stuck to using only indigenous grape varieties and employing techniques like aging in massive wooden casks known as botti, creating wines of terroir that shine at the Tuscan table.

Tuscan wines have had a place in our portfolio since Kermit's first visit in 1977. While the names of the estates have changed, the spirit of those first unfiltered Chiantis he imported live on through our current selections.
More from Tuscany or Italy
Kermit once said...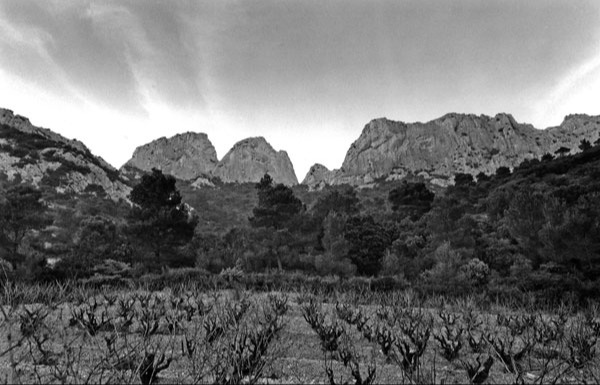 Kermit once said...
Great winemakers, great terroirs, there is never any hurry. And I no longer buy into this idea of "peak" maturity. Great winemakers, great terroirs, their wines offer different pleasures at different ages.
Inspiring Thirst, page 312