Tuscan Pinot Noir—or Pinot Nero, as it's called there—has no right to be this good, but Federico Staderini is an uncommon vignaiolo. Having taken years of experience as the enologist of one of Brunello's most illustrious estates and combined them with a historically minded quest to replant vineyard land in eastern Tuscany that had been beloved by the Etruscans, Federico found a sliver of the region ideally suited to this chameleon grape. Fresh, complex, and extroverted, his gorgeous rendition is proof of his experiment's resounding success.
—Tom Wolf
More from this Producer or Region
About The Producer
Cuna
Several decades of work as an agronomist and enologist, not to mention being a native of Tuscany and an avid student of history, gave Federico Staderini all the tools he needed to ferret out this forgotten limestone terroir high in the hills of eastern Tuscany, known to the Etruscans long before him. We had known Federico when we collaborated at Poggio di Sotto and his Pinot Nero project at Cuna left our minds running wild with anticipation.
After we toured his vineyards, which seemed abundantly healthy despite the tiny Pinot Noir clusters clinging to each vine, Federico's pipette began to dip and tour through his small cellar of old barrels, each taste revealing a wine of strong, confident character and surprising finesse. Afterward, a vertical sampling of six older vintages confirmed what had to be tasted to be believed: Federico had unearthed the Holy Grail for producing age-worthy Pinot Nero in Tuscany, and we would import it to the United States for all of our clients to experience.
About The Region
Tuscany
Perhaps no region is tied to Italy's reputation as a producer of fine wine as much as Tuscany. Since Etruscan times, viticulture has played a prominent role in this idyllic land of rolling hills, and the Tuscan winemaking tradition remains as strong as ever today. With a favorable Mediterranean climate, an undulating topography offering countless altitudes and expositions, and a wealth of poor, well-draining soils, conditions are ideal for crafting high-quality wines. Add to that the rich gastronomical tradition—Tuscany is home to some of the country's finest game, pastas, salumi, and cheeses—and you have the blueprint for a world-class wine region.

This is Sangiovese territory; in fact, it is arguably the only place in the world where Sangiovese reaches a truly regal expression. In spite of a rocky history with fluctuations in quality, traditionally produced Chianti has reclaimed its status as one of the country's most reliable, food-friendly reds, while the rapid rise of Brunello di Montalcino shows the grape's potential for grandiose, opulent reds allying power and finesse. Traditionally-minded growers have stuck to using only indigenous grape varieties and employing techniques like aging in massive wooden casks known as botti, creating wines of terroir that shine at the Tuscan table.

Tuscan wines have had a place in our portfolio since Kermit's first visit in 1977. While the names of the estates have changed, the spirit of those first unfiltered Chiantis he imported live on through our current selections.
More from Tuscany or Italy
Kermit once said...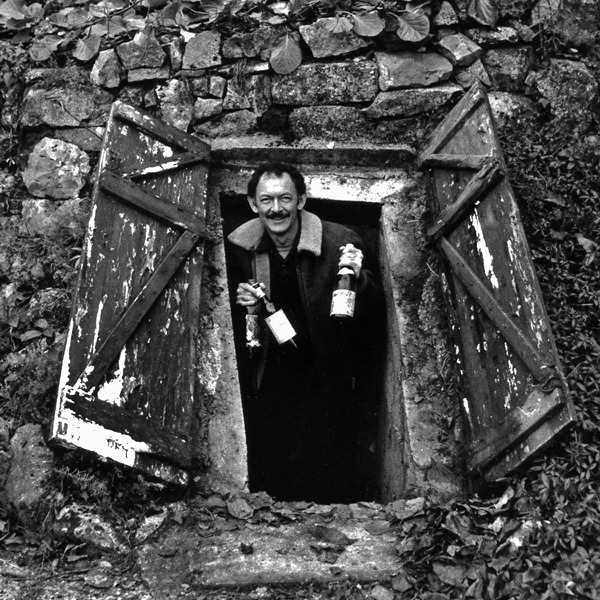 Kermit once said...
You don't have to be rich to cellar a great wine.