I landed my first restaurant management job as a teenager, and the small chain's management conference took place at a historic winery in Napa where the waitstaff simply assumed I was of drinking age. At our sumptuous catered lunch in the lush summer vineyard, I was trying to act the proper, knowing adult when we were poured glasses of "Fumé Blanc," the name coined to differentiate California's generally oak-tinged effort at Sauvignon Blanc. I practically spun out of my seat, excitedly badgering a colleague to explain this glorious nectar, the first non–Boone's Farm wine I'd ever tasted. My palate has matured considerably since then, but thankfully I can still be surprised by Sauvignon Blanc.
Grown in all four corners of the earth, it comes in as many styles and flavor profiles as the soils and vintners' creativity can supply. From the precipitously steep limestone slopes of Italy's Alto Adige to the pastoral green Loire Valley, these acid-driven, obligingly food-friendly and fruit-forward whites can be your table's best companion. What other grape has the versatility to pair with raw oysters, fish tacos, ripe and creamy chèvre, or Thai basil fried rice with equal aplomb? Want something stony, smoky, and shatteringly crisp? Check. How about silky, honeyed, and chock-full of sweet/tart fruit? You got it. You know, I believe we might have a perfect Sauvignon Blanc for every occasion.
Sesti's is soft, pliable, and plush, with aromas of sweet summer nectarines and only 12% alcohol!
—Jennifer Oakes
More from this Producer or Region
About The Producer
Sesti
Giuseppe Sesti didn't initially choose a career in wine. Instead, he was inspired to study music, art, and astronomy, the latter becoming his profession. He met his future wife in Wales while writing his first book, and in 1975 moved to Tuscany, purchasing the abandoned castle of Argiano, slowly restoring the breathtaking estate later planting his vineyards around the castle. In 1999 the Sesti's daughter, Elisa, joined the estate full time, becoming a partner in all aspects of production. The Sesti lineup includes a white Sauvignon and a Rosato, but their Brunello, Brunello Riserva, and Rosso di Montalcino provide traditional expressions of the appellation, robust and powerful yet refreshing, with great aging potential.
About The Region
Tuscany
Perhaps no region is tied to Italy's reputation as a producer of fine wine as much as Tuscany. Since Etruscan times, viticulture has played a prominent role in this idyllic land of rolling hills, and the Tuscan winemaking tradition remains as strong as ever today. With a favorable Mediterranean climate, an undulating topography offering countless altitudes and expositions, and a wealth of poor, well-draining soils, conditions are ideal for crafting high-quality wines. Add to that the rich gastronomical tradition—Tuscany is home to some of the country's finest game, pastas, salumi, and cheeses—and you have the blueprint for a world-class wine region.

This is Sangiovese territory; in fact, it is arguably the only place in the world where Sangiovese reaches a truly regal expression. In spite of a rocky history with fluctuations in quality, traditionally produced Chianti has reclaimed its status as one of the country's most reliable, food-friendly reds, while the rapid rise of Brunello di Montalcino shows the grape's potential for grandiose, opulent reds allying power and finesse. Traditionally-minded growers have stuck to using only indigenous grape varieties and employing techniques like aging in massive wooden casks known as botti, creating wines of terroir that shine at the Tuscan table.

Tuscan wines have had a place in our portfolio since Kermit's first visit in 1977. While the names of the estates have changed, the spirit of those first unfiltered Chiantis he imported live on through our current selections.
More from Tuscany or Italy
Where the newsletter started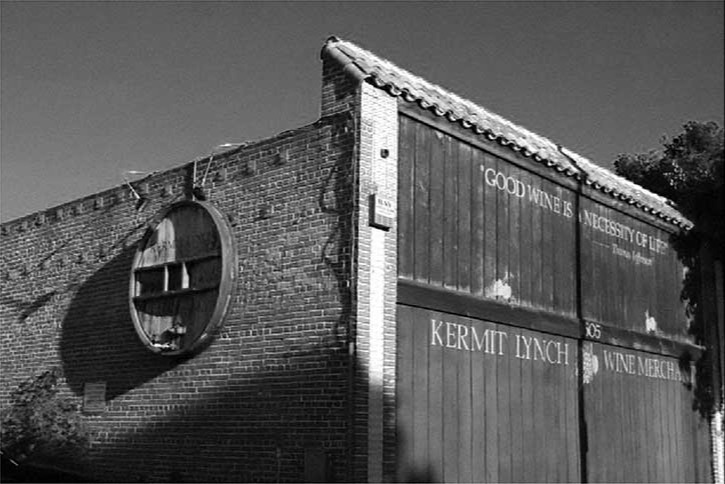 Where the newsletter started
Every three or four months I would send my clients a cheaply made list of my inventory, but it began to dawn on me that business did not pick up afterwards. It occurred to me that my clientele might not know what Château Grillet is, either. One month in 1974 I had an especially esoteric collection of wines arriving, so I decided to put a short explanation about each wine into my price list, to try and let my clients know what to expect when they uncorked a bottle. The day after I mailed that brochure, people showed up at the shop, and that is how these little propaganda pieces for fine wine were born.—Kermit Lynch