If one were to author a book called "The Great Wines of Crozes Hermitage," it would be a quick read. It is the northern Rhône's largest appellation, and yet historically there hasn't been much to write home about. When Kermit first started poking around there in the '70s, Gérard Chave told him only one grower was making wines of any note (whom, sure enough, Kermit was importing soon thereafter). Thankfully, things look brighter today. The best terroirs are better treated, and some lovely wines are coming from the area. Louis Barruol vinifies several of the finest parcels the appellation has to offer, and the result is exactly what a Crozes should be—a gateway wine, serious but a bit more approachable than its bigger sibling, the grand old Hermitage. This juicy, blueberry-and-leather-infused Syrah with a long finish is ready to drink tonight.

—Chris Santini
More from this Producer or Region
About The Producer
Barruol Lynch - Northern Rhône
Louis Barruol is an indefatigable force in the Rhône, the 14th generation in his family to be making wine in Gigondas. On what was once the site of a Roman villa, Louis' cellars show spectacular remains of Roman vinification vats carved into the limestone. Here, Louis works with different grape varietals from the Rhône, vinifying each parcel separately. He's taken to acting as a micro-négociant, working with top growers in the region who still work with Sérine. Producing only a few precious barrels of each cuvée, Louis is helping to save the authenticity and identity of old Côte Rôtie parcels. Together, he and Kermit blend our Northern Rhône wines and a Southern Côtes du Rhône Blanc and Rouge from a selection of Louis' purchases.
Kermit once said...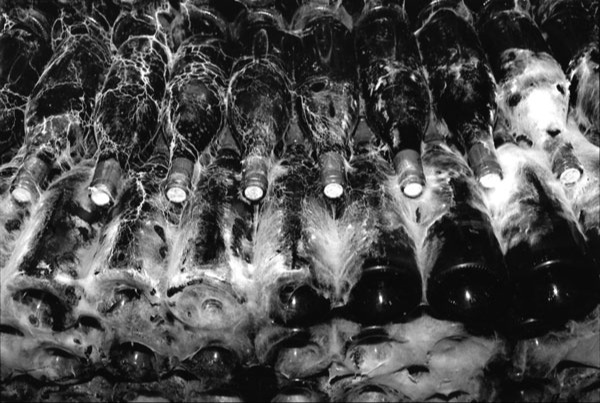 Kermit once said...
Let the brett nerds retire into protective bubbles, and whenever they thirst for wine it can be passed in to them through a sterile filter. Those of us on the outside can continue to enjoy complex, natural, living wines.
Inspiring Thirst, page 236