The first thing that will surprise you is this Grignolino's pale garnet color, and then, despite that autumnal hue, its rather summery nose of peach and blueberry. With notes of mushroom and forest floor, it's more complex than the price would suggest.

—Jane Augustine
More from this Producer or Region
About The Producer
Cantine Valpane
Pietro Giuseppe Arditi began working Cantine Valpane in 1900 under a sharecropping agreement with the Fojadelli family. After the passion for his work had earned the family's confidence, he purchased Valpane in 1902. His eldest daughter, Lydia became fascinated by his craft and began working alongside him, eventually taking over the estate. Today Lydia's nephew, also named Pietro, runs the estate. He bursts with pride in the distinguished history of Valpane, but never takes credit personally for his wonderful wines. "People tell me I'm a great winemaker," he says, "but the wines of Valpane have been winning awards for well over a century, so it can't be my doing. I'm just careful not to ruin what the land gives us!"
About The Region
Piedmont
Kermit's love affair with the great reds of Piemonte dates back to the early days of his career: the very first container he imported from Italy, in fact, featured legendary 1971 and 1974 Barolos from Vietti and Aldo Conterno. Regular visits since then have seen our portfolio grow to now twelve Piemontesi estates, with a strong focus on the rolling hills of the Langhe.

Nebbiolo rules these majestic, vine-covered marl slopes, giving Italy's most mystifyingly complex, nuanced, and age-worthy reds. When crafted via traditional production methods—long macerations and extensive aging in enormous oak botti—the powerful, yet incredibly refined Barolos and Barbarescos provide haunting aromatics of tar, raspberry, incense, tea, roses, and more. At times austere in their youth but well worth the wait, they pair beautifully with the hearty local cuisine starring veal in many forms, braised beef, pastas like tajarin and agnolotti, and of course, Alba's famous white truffles.

Surrounded by mountains on three sides, Piemonte's climate is continental, with baking hot summers and cold winters. Nebbiolo is only part of the story here: juicy, fruity Barberas and Dolcettos represent the bread and butter throughout the region, and other native grapes like Freisa, Croatina, and the white Arneis are also noteworthy. Value abounds in the Monferrato, while Alto Piemonte also has its share of thrills to provide.

Every corner of Piemonte is rich with tradition, especially when wine is concerned. It's no wonder we have been singing the region's praises for over forty years.
More from Piedmont or Italy
Kermit once said...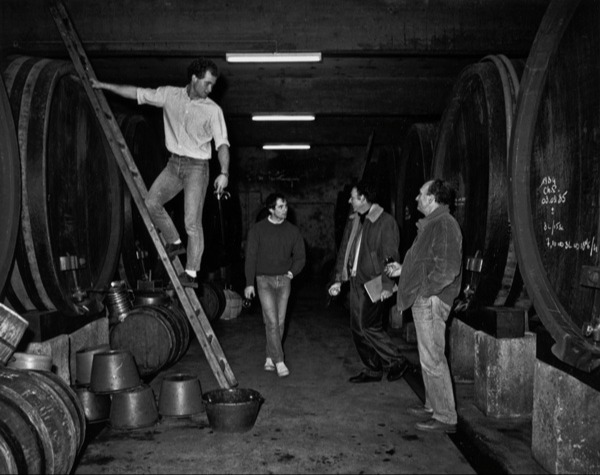 Kermit once said...
For the wines that I buy I insist that the winemaker leave them whole, intact. I go into the cellars now and select specific barrels or cuvées, and I request that they be bottled without stripping them with filters or other devices. This means that many of our wines will arrive with a smudge of sediment and will throw a more important deposit as time goes by, It also means the wine will taste better.