Italy is home to so many native grape varieties (roughly ten times France's amount) that you'd never be able to taste them all in a lifetime, let alone know of their existence. What makes Italian whites charming is that each is deeply rooted in its soil, local culture, and the people who have contributed to their cultivation for centuries. Arneis, which means "little rascal" in Piemontese dialect, is just barely a wine, considering how quickly it goes from vine to press to bottle. Fermented dry, it retains the gorgeous grape must aroma that typically fades with fermentation, giving us a wine reminiscent of ripe pear and gardenias—a quintessential choice for bright salad courses. I paired it with crunchy little gems and endive, tossed with a green goddess dressing and bits of avocado. The dressing's creaminess matched the softness of the wine without overpowering its delightful touch of spritz.
—Jane Augustine
More from this Producer or Region
About The Producer
Cantine Elvio Tintero
The commune of Mango is the heart of Moscato country, and 20 of the Tinteros' 30 hectares are planted to this grape. Their largest parcel is in the Sorì Gramella vineyard, whose full southern exposure and gradient of more than 20% pamper the grapes with many long hours of sunshine, without even casting shadows from one row to the next as is the case in most vineyards. The resulting wine is delightfully fizzy and slightly sweet, an irresistible combination that makes it a universal favorite. Marco Tintero also maintains that same spirit in his other wines, which are all fresh, easy, and fun to drink with friends.
About The Region
Piedmont
Kermit's love affair with the great reds of Piemonte dates back to the early days of his career: the very first container he imported from Italy, in fact, featured legendary 1971 and 1974 Barolos from Vietti and Aldo Conterno. Regular visits since then have seen our portfolio grow to now twelve Piemontesi estates, with a strong focus on the rolling hills of the Langhe.

Nebbiolo rules these majestic, vine-covered marl slopes, giving Italy's most mystifyingly complex, nuanced, and age-worthy reds. When crafted via traditional production methods—long macerations and extensive aging in enormous oak botti—the powerful, yet incredibly refined Barolos and Barbarescos provide haunting aromatics of tar, raspberry, incense, tea, roses, and more. At times austere in their youth but well worth the wait, they pair beautifully with the hearty local cuisine starring veal in many forms, braised beef, pastas like tajarin and agnolotti, and of course, Alba's famous white truffles.

Surrounded by mountains on three sides, Piemonte's climate is continental, with baking hot summers and cold winters. Nebbiolo is only part of the story here: juicy, fruity Barberas and Dolcettos represent the bread and butter throughout the region, and other native grapes like Freisa, Croatina, and the white Arneis are also noteworthy. Value abounds in the Monferrato, while Alto Piemonte also has its share of thrills to provide.

Every corner of Piemonte is rich with tradition, especially when wine is concerned. It's no wonder we have been singing the region's praises for over forty years.
More from Piedmont or Italy
Kermit once said...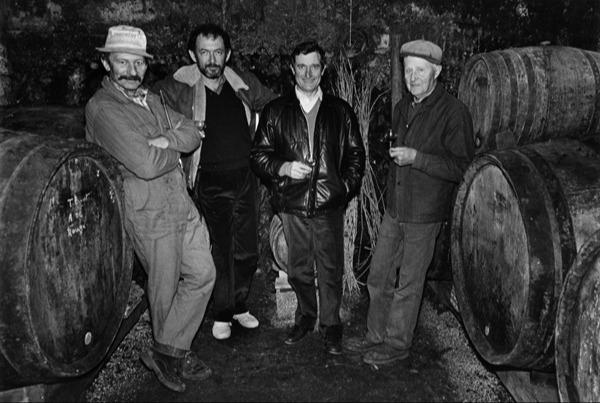 Kermit once said...
I want you to realize once and for all: Even the winemaker does not know what aging is going to do to a new vintage; Robert Parker does not know; I do not know. We all make educated (hopefully) guesses about what the future will bring, but guesses they are. And one of the pleasures of a wine cellar is the opportunity it provides for you to witness the evolution of your various selections. Living wines have ups and downs just as people do, periods of glory and dog days, too. If wine did not remind me of real life, I would not care about it so much.
Inspiring Thirst, page 171