Poll the members of the KLWM staff and you'll find that Piemonte is undoubtedly one of our favorite regions. While it delivers spectacular, grand reds, namely Barolo and Barbaresco, the region is also home to wines of unrivaled value. This bottling comes from a specialist of Piemontese value, Marco Tintero, whose family has been making wine in the off-the-beaten-path town of Mango for over a century.
Marco cultivates a wide variety of Piemontese grapes and shows his facility with them in this rosso, which consists of a slightly different blend every year depending on what the vintage yields. The perennial backbones of this cuvée, though, are Barbera and Dolcetto, two regional varieties that complement each other incredibly well. Barbera provides irresistible bite and mouthwatering acidity, while Dolcetto delivers generous fruit notes and joyfulness. Evoking brambly fruit, tobacco, and licorice, Tintero's Rosso offers a perfect entry point to the charms of Piemonte.
—Tom Wolf
More from this Producer or Region
About The Producer
Cantine Elvio Tintero
The commune of Mango is the heart of Moscato country, and 20 of the Tinteros' 30 hectares are planted to this grape. Their largest parcel is in the Sorì Gramella vineyard, whose full southern exposure and gradient of more than 20% pamper the grapes with many long hours of sunshine, without even casting shadows from one row to the next as is the case in most vineyards. The resulting wine is delightfully fizzy and slightly sweet, an irresistible combination that makes it a universal favorite. Marco Tintero also maintains that same spirit in his other wines, which are all fresh, easy, and fun to drink with friends.
About The Region
Piedmont
Kermit's love affair with the great reds of Piemonte dates back to the early days of his career: the very first container he imported from Italy, in fact, featured legendary 1971 and 1974 Barolos from Vietti and Aldo Conterno. Regular visits since then have seen our portfolio grow to now twelve Piemontesi estates, with a strong focus on the rolling hills of the Langhe.

Nebbiolo rules these majestic, vine-covered marl slopes, giving Italy's most mystifyingly complex, nuanced, and age-worthy reds. When crafted via traditional production methods—long macerations and extensive aging in enormous oak botti—the powerful, yet incredibly refined Barolos and Barbarescos provide haunting aromatics of tar, raspberry, incense, tea, roses, and more. At times austere in their youth but well worth the wait, they pair beautifully with the hearty local cuisine starring veal in many forms, braised beef, pastas like tajarin and agnolotti, and of course, Alba's famous white truffles.

Surrounded by mountains on three sides, Piemonte's climate is continental, with baking hot summers and cold winters. Nebbiolo is only part of the story here: juicy, fruity Barberas and Dolcettos represent the bread and butter throughout the region, and other native grapes like Freisa, Croatina, and the white Arneis are also noteworthy. Value abounds in the Monferrato, while Alto Piemonte also has its share of thrills to provide.

Every corner of Piemonte is rich with tradition, especially when wine is concerned. It's no wonder we have been singing the region's praises for over forty years.
More from Piedmont or Italy
Kermit once said...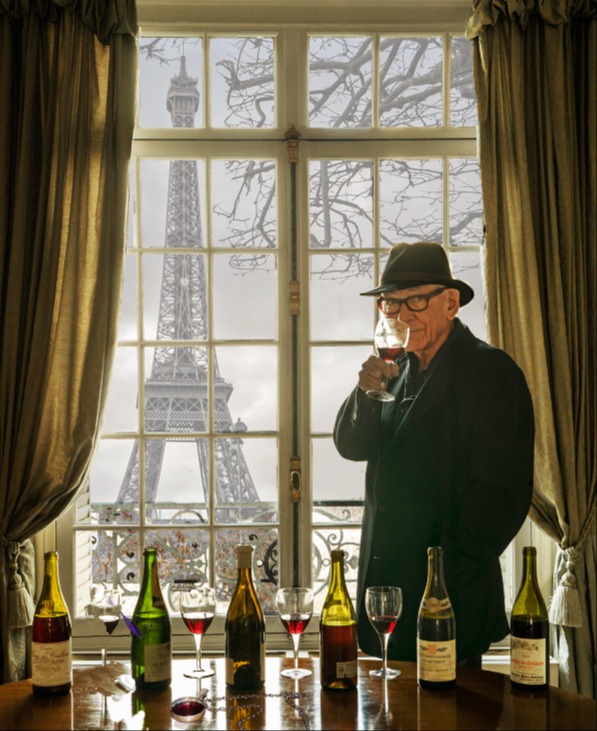 Kermit once said...
A good doctor prescribed the wine of Nuits-Saint-Georges to the Sun King, Louis XIV, when he suffered an unknown maladie. When the king's health was restored the tasty remedy enjoyed a vogue at court. Lord, send me a doctor like that!
Inspiring Thirst, page 117