Crisp and lean with mouthwatering minerality, Nössing's Riesling is one of great finesse and precision.
—Maeve Decouvelaere
More from this Producer or Region
/
About The Producer
Manni Nössing
Alto Adige, or Südtirol, as it is also known, does not seem Italian. The street names are primarily German and it is here in Bressanone, less than twenty miles south of the Austrian border, that Manni Nössing runs his small winery amid the towering peaks of the Dolomites. Descended from a family of farmers, Manni has no formal training in viticulture or enology but seeks to learn from each vintage in order to produce wines that are capable of giving pleasure while also reflecting the terroir from which they originate. The result is a range of wines that are a joy to drink while also exhibiting exceptional finesse and complexity, perfectly showcasing Manni's passion for his land and the region's pristine Alpine beauty.
About The Region
Alto Adige
In the heart of the Dolomites, Alto Adige is Italy's northernmost wine region. Having changed hands multiples times in its history between Italy and the Austro-Hungarian Empire (it shares a border with Austria), it boasts strong Germanic influence on its culture, language, cuisine, as well as its wines.

The mountainous geography is the principal determinant of local winemaking styles, with the high-altitude vineyards and cool Alpine climate favoring primarily crisp, racy, aromatic whites from varieties like Kerner, Sauvignon, Müller Thurgau, and Grüner Veltliner. A Mediterranean influence on climate is channeled north up the valley until Bolzano, permitting the cultivation of certain reds as well, among which Schiava, Lagrein, Pinot Nero, and Merlot fare best.

Small growers who once sold fruit to the area's multiple co-ops are now increasingly bottling their own wines. The arrival of many quality-oriented artisans on the scene caught our eye years ago, and we now count three estates from Südtirol, as it is also known, in our portfolio. These high-acid mountain wines make for a beautifully invigorating aperitivo with thinly sliced speck, a local specialty.
More from Alto Adige or Italy
Kermit once said...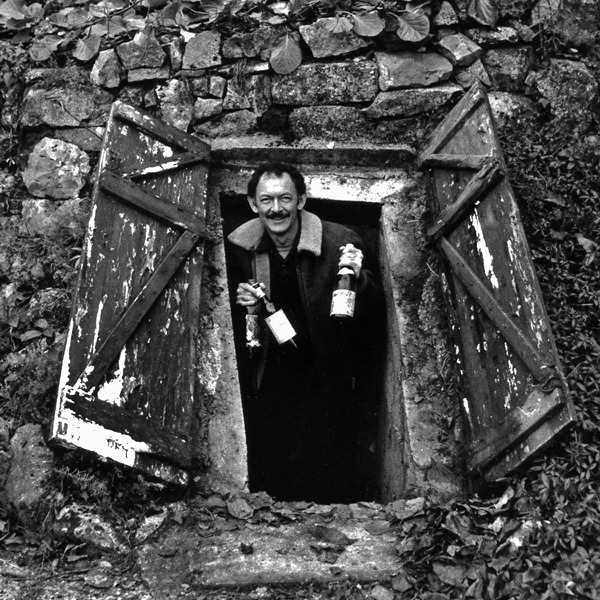 Kermit once said...
You don't have to be rich to cellar a great wine.