Gervans is one of the great sites in the vast appellation of Crozes-Hermitage with steep hillside vineyards that benefit from cooling breezes. From here, Barruol vinifies a classic northern Rhône Syrah–supple and luscious with satisfying heft. Full of finesse, it opens into black cherry fruits and plentiful violet, soft leather notes playing around the edges. Sure, you could pair it with a fat-capped ribeye, but why not try a more playful approach with this bottle that's simultaneously serious-drinking and ready-to-go? A board of saucisson and cheeses such as d'Affinois or Brebirousse will do quite nicely.
—Allyson Noman
More from this Producer or Region
About The Producer
Barruol Lynch - Northern Rhône
Louis Barruol is an indefatigable force in the Rhône, the 14th generation in his family to be making wine in Gigondas. On what was once the site of a Roman villa, Louis' cellars show spectacular remains of Roman vinification vats carved into the limestone. Here, Louis works with different grape varietals from the Rhône, vinifying each parcel separately. He's taken to acting as a micro-négociant, working with top growers in the region who still work with Sérine. Producing only a few precious barrels of each cuvée, Louis is helping to save the authenticity and identity of old Côte Rôtie parcels. Together, he and Kermit blend our Northern Rhône wines and a Southern Côtes du Rhône Blanc and Rouge from a selection of Louis' purchases.
Kermit once said...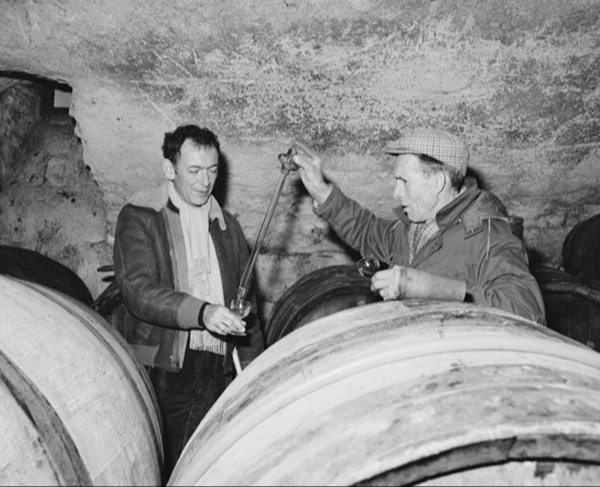 Kermit once said...
When buying red Burgundy, I think we should remember:

1. Big wines do not age better than light wine.
2. A so-called great vintage at the outset does not guarantee a great vintage for the duration.
3. A so-called off vintage at the outset does not mean the wines do not have a brilliant future ahead of them.
4. Red Burgundy should not taste like Guigal Côte-Rôtie, even if most wine writers wish it would.
5. Don't follow leaders; watch yer parking meters.
Inspiring Thirst, page 174