Returning home from a particularly brutal and bloody crusade (even by medieval standards)—over a minor religious squabble and against his own countrymen, no less—a young knight took refuge in a chapel on the top of the hill of Hermitage, far from the village and ruckus below. In an effort to break from the past, the knight planted vines, made wine, and always offered some to religious pilgrims making their way over the hill. Word of the hermit and his wine soon spread, attracting followers who helped expand the operation, and the rest is history. The rocky Pierrelle parcel, also at the top of Hermitage, is a small, lesser-known terroir that offers a wine of great elegance and restraint.
—Chris Santini
---
| | |
| --- | --- |
| Wine Type: | red |
| Vintage: | 2019 |
| Bottle Size: | 750mL |
| Blend: | Syrah |
| Appellation: | Hermitage |
| Country: | France |
| Region: | Northern Rhône |
| Producer: | Barruol / Lynch |
| Winemaker: | Louis Barruol |
| Vineyard: | 30 - 50 years |
| Soil: | Granite |
| Aging: | Aged on average for 15 months in barrel, no new barrels - barrels are 1 or 2 years old |
| Farming: | Lutte Raisonnée |
| Alcohol: | 15% |
---
More from this Producer or Region
Kermit once said...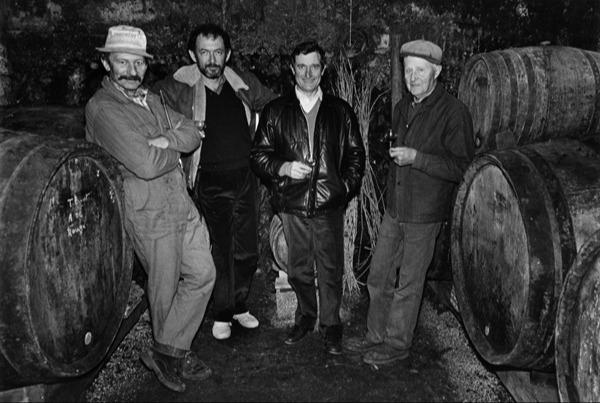 Kermit once said...
I want you to realize once and for all: Even the winemaker does not know what aging is going to do to a new vintage; Robert Parker does not know; I do not know. We all make educated (hopefully) guesses about what the future will bring, but guesses they are. And one of the pleasures of a wine cellar is the opportunity it provides for you to witness the evolution of your various selections. Living wines have ups and downs just as people do, periods of glory and dog days, too. If wine did not remind me of real life, I would not care about it so much.
Inspiring Thirst, page 171