The little village of Cupramontana, perched high in the hills of Italy's Le Marche region, within view of the Adriatic Sea to the east and the Apennine Mountains to the west, is the birthplace of this young, exciting estate. Founded by the children of an old winemaking family who struck out independently to create organic wines of great character and integrity, La Marca is the alliance of this region's strong and proud history with the best possible vision for its future. In the right hands, the Verdicchio grape is capable of making one of Italy's finest white wines—the hands of this family have just the right touch.
Passolento takes its time throughout every stage of the production process, allowing it to develop the layered textures that white Burgundy lovers chase after. Picked carefully, fermented slowly with wild yeasts (including full malolactic fermentation), aged in large Slavonian oak botti, and bottled unfiltered, Passolento deserves to be decanted and savored with fine cuisine, and it has development potential in your cellar.
—Dixon Brooke
More from this Producer or Region
/
About The Producer
La Marca di San Michele
La Marca di San Michele in Cupramontana is run by the sibling team of Alessandro Bonci, Beatrice Bonci, and Daniela Quaresima. They are light years ahead of most of their neighbors in growing their six hectares of Verdicchio vines entirely organically, vinifying with minimal sulfur, and bottling unfiltered. Cupramontana is the birthplace of Verdicchio production in Le Marche–the region's first vineyards were registered in 1471. La Marca refers to a "border district." All of these territories were united to form the region of "Le Marche," the only Italian region that takes the plural. The dynamic young leadership of La Marca is producing wines that will inspire your senses and transport you to this breathtaking land.
About The Region
Le Marche
Le Marche's reputation as a producer of fine wine is relatively recent, as the region is very much off the beaten path for tourists and tasters alike. And yet, early Etrsucan and Roman civilizations grew grapes here, a tradition that persists and continues to gain momentum in this undulating land where the Apennines descend to the Adriatic.

In between the warm coastline and the cool, rugged mountainous border with Umbria lies a landscape of calcareous rolling hills that provide ideal conditions for viticulture. The zingy, green-tinged, citrus- and pine-scented Verdicchio is king here, producing delightfully crisp whites that perfectly complement the fresh fish and seafood stews of the Adriatic, in addition to the pork-based dishes that are staples inland. Around the towns of Jesi and Matelica, the grape takes on an additional dimension and is even capable of significant aging under the right conditions.

While our involvement in the region is recent, the two producers we represent demonstrate that Le Marche is capable of producing whites of serious interest, which often come at great value.
More from Le Marche or Italy
Kermit once said...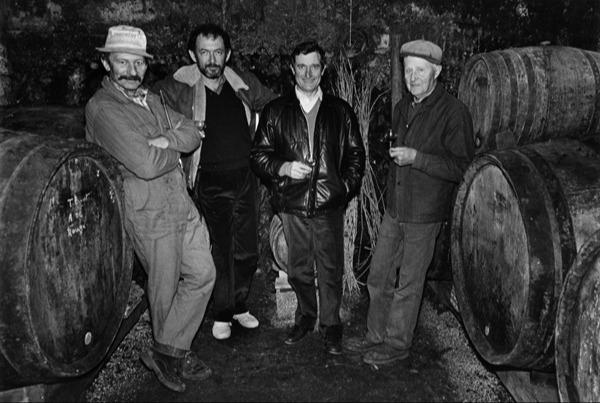 Kermit once said...
I want you to realize once and for all: Even the winemaker does not know what aging is going to do to a new vintage; Robert Parker does not know; I do not know. We all make educated (hopefully) guesses about what the future will bring, but guesses they are. And one of the pleasures of a wine cellar is the opportunity it provides for you to witness the evolution of your various selections. Living wines have ups and downs just as people do, periods of glory and dog days, too. If wine did not remind me of real life, I would not care about it so much.
Inspiring Thirst, page 171