In anticipation of a meal and tasting with Marco Tintero himself, my colleagues and I recently twisted our way up and over a harrowing stretch of roughly paved, vineyard-flanked roads to Marco's bed-and-breakfast in Mango, about thirty kilometers east of Barolo. The property sits atop a deliriously undulating, scenic area of the region known for its sunlit parcels of Moscato and other native grape varieties. As we sat around Marco's table, I had the most revelatory moment with a freshly cracked bottle of his cold, pear-scented, and delicately floral Langhe Arneis, which couldn't be a lovelier or more refreshing table wine. Marco served it alongside an insalata bergera, a classic Piemontese salad featuring celery, toasted walnuts, and shaved bits of toma cheese and black truffle, all drizzled with richly flavored olive oil. The textures of these ingredients along with the savory flavors of the nuts, salty cheese, and earthy truffle mingled so beautifully with this delightful bianco that I was reminded a spectacular meal never requires the most expensive wine around.
—Jane Augustine
More from this Producer or Region
About The Producer
Cantine Elvio Tintero
The commune of Mango is the heart of Moscato country, and 20 of the Tinteros' 30 hectares are planted to this grape. Their largest parcel is in the Sorì Gramella vineyard, whose full southern exposure and gradient of more than 20% pamper the grapes with many long hours of sunshine, without even casting shadows from one row to the next as is the case in most vineyards. The resulting wine is delightfully fizzy and slightly sweet, an irresistible combination that makes it a universal favorite. Marco Tintero also maintains that same spirit in his other wines, which are all fresh, easy, and fun to drink with friends.
About The Region
Piedmont
Kermit's love affair with the great reds of Piemonte dates back to the early days of his career: the very first container he imported from Italy, in fact, featured legendary 1971 and 1974 Barolos from Vietti and Aldo Conterno. Regular visits since then have seen our portfolio grow to now twelve Piemontesi estates, with a strong focus on the rolling hills of the Langhe.

Nebbiolo rules these majestic, vine-covered marl slopes, giving Italy's most mystifyingly complex, nuanced, and age-worthy reds. When crafted via traditional production methods—long macerations and extensive aging in enormous oak botti—the powerful, yet incredibly refined Barolos and Barbarescos provide haunting aromatics of tar, raspberry, incense, tea, roses, and more. At times austere in their youth but well worth the wait, they pair beautifully with the hearty local cuisine starring veal in many forms, braised beef, pastas like tajarin and agnolotti, and of course, Alba's famous white truffles.

Surrounded by mountains on three sides, Piemonte's climate is continental, with baking hot summers and cold winters. Nebbiolo is only part of the story here: juicy, fruity Barberas and Dolcettos represent the bread and butter throughout the region, and other native grapes like Freisa, Croatina, and the white Arneis are also noteworthy. Value abounds in the Monferrato, while Alto Piemonte also has its share of thrills to provide.

Every corner of Piemonte is rich with tradition, especially when wine is concerned. It's no wonder we have been singing the region's praises for over forty years.
More from Piedmont or Italy
Kermit once said...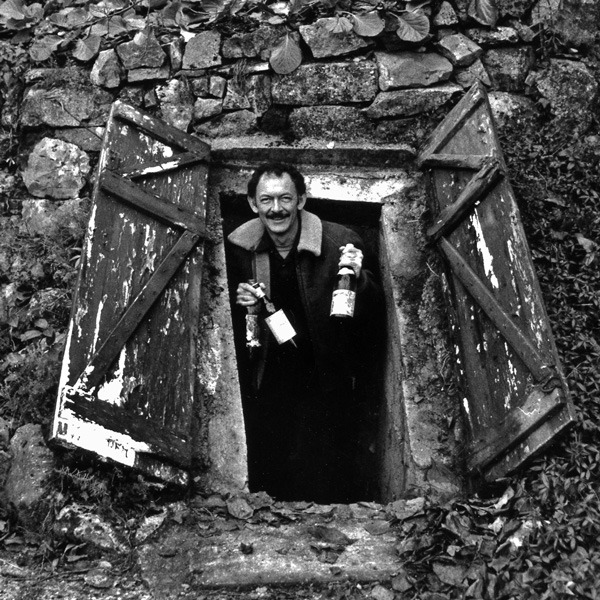 Kermit once said...
If you're looking for value, look where no one else is looking.
Inspiring Thirst, page 211