Most of us are well accustomed to the magic of Piemonte's diverse red wines, but it's time we shine a deserved spotlight on the region's real sleeper: Arneis, its native white grape, which thrives in the sandy soils of the Roero district. Arneis has enough luscious, peachy body to satisfy Chardonnay drinkers, along with the mouthwatering zip of a good Sauvignon Blanc. Then there is its Italian-ness—that almost bitter, vaguely almondy note that makes the crisp finish feel especially dry, in perfect anticipation of the next bite of your antipasto.
Don't sleep on this oh-so-satisfying example of Arneis made by the lovely Bodda family of Tenuta La Pergola.
—Anthony Lynch
More from this Producer or Region
/
About The Producer
Tenuta La Pergola
The story of Monferrato Rosso began in a simple trattoria. Dixon and Kermit were on their way to Alba when they stopped for lunch. They were served a pitcher of Arneis that pleasantly surprised them and got the address of the producer. When they visited, they tasted several cuvées of Monferrato Rosso. It has quickly become a staff favorite, not only for its smooth earthiness and genuine regional typicity, but also for its versatility in pairing with a wide variety of dishes. We have high hopes for this everyday cuvée, because it has the finesse of a much grander D.O.C. Kermit says that it reminds him of the Piedmontese wines of old. Simple label, low price, totally satisfying!
About The Region
Piedmont
Kermit's love affair with the great reds of Piemonte dates back to the early days of his career: the very first container he imported from Italy, in fact, featured legendary 1971 and 1974 Barolos from Vietti and Aldo Conterno. Regular visits since then have seen our portfolio grow to now twelve Piemontesi estates, with a strong focus on the rolling hills of the Langhe.

Nebbiolo rules these majestic, vine-covered marl slopes, giving Italy's most mystifyingly complex, nuanced, and age-worthy reds. When crafted via traditional production methods—long macerations and extensive aging in enormous oak botti—the powerful, yet incredibly refined Barolos and Barbarescos provide haunting aromatics of tar, raspberry, incense, tea, roses, and more. At times austere in their youth but well worth the wait, they pair beautifully with the hearty local cuisine starring veal in many forms, braised beef, pastas like tajarin and agnolotti, and of course, Alba's famous white truffles.

Surrounded by mountains on three sides, Piemonte's climate is continental, with baking hot summers and cold winters. Nebbiolo is only part of the story here: juicy, fruity Barberas and Dolcettos represent the bread and butter throughout the region, and other native grapes like Freisa, Croatina, and the white Arneis are also noteworthy. Value abounds in the Monferrato, while Alto Piemonte also has its share of thrills to provide.

Every corner of Piemonte is rich with tradition, especially when wine is concerned. It's no wonder we have been singing the region's praises for over forty years.
More from Piedmont or Italy
Kermit once said...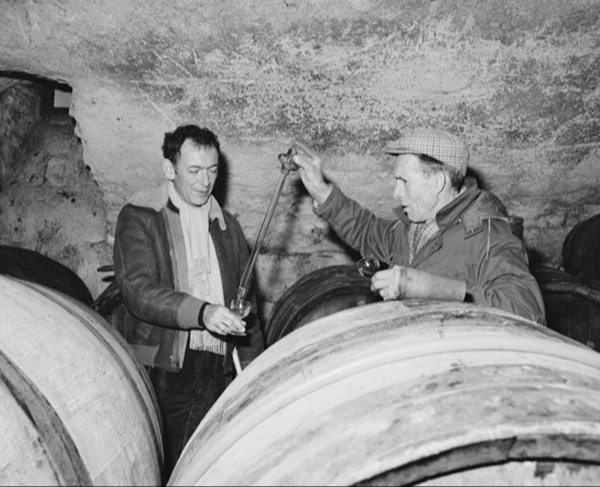 Kermit once said...
When buying red Burgundy, I think we should remember:

1. Big wines do not age better than light wine.
2. A so-called great vintage at the outset does not guarantee a great vintage for the duration.
3. A so-called off vintage at the outset does not mean the wines do not have a brilliant future ahead of them.
4. Red Burgundy should not taste like Guigal Côte-Rôtie, even if most wine writers wish it would.
5. Don't follow leaders; watch yer parking meters.
Inspiring Thirst, page 174