Can a rosé be rugged? Maybe I'm projecting here, but the first sip of Maestracci's Corsican rosé—made from Niellucciu, Sciaccarellu, and Grenache—evoked images of berries growing in the island's craggy, mountainous interior. A sniff conjured hot granite and wild herbs. The finish is as brisk as a breeze blowing in off an alpine lake. I think I've found the perfect wine for a camping trip.
—Dustin Soiseth
---
| | |
| --- | --- |
| Wine Type: | Rosé |
| Vintage: | 2021 |
| Bottle Size: | 750mL |
| Blend: | 40% Niellucciu, 40% Sciaccarellu, 20% Grenache |
| Appellation: | Calvi |
| Country: | France |
| Region: | Corsica |
| Producer: | Domaine Maestracci |
| Winemaker: | Camille-Anaïs Raoust |
| Vineyard: | 50 years, 4 ha |
| Soil: | Clay, Sand, on Granite |
| Farming: | Lutte Raisonnée |
| Alcohol: | 13% |
---
More from this Producer or Region
About The Producer
Domaine Maestracci
High in the foothills of Monte Grossu mountain lies the granite plateau of Reginu, an area long known for U Vinu di E Prove–the wine of the Prove. The plateau has been used for vine and olive growing for centuries. In 1945, when the owner of an olive pressing operation packed up his mill, Roger Maestracci saw a golden opportunity and moved in. Within a few years the domaine had established a firm reputation in the area. Roger passed along the reins to his son-in-law, Michel Raoust, who has since handed over the winery to his daughter, Camille-Anaïs. She allows the red at least two years in large oak casks, while the white is bottled young to maintain the freshness of the terroir. These are quintessential Mediterranean food wines.
About The Region
Corsica
I first set foot on the island in 1980. I remember looking down from the airplane window seeing alpine forest and lakes and thinking, uh oh, I got on the wrong plane. Then suddenly I was looking down into the beautiful waters of the Mediterranean. Corsica is a small, impossibly tall island, the tail of the Alp chain rising out of the blue sea.—Kermit Lynch

Kermit's first trip to the island proved fruitful, with his discovery of Clos Nicrosi's Vermentino. More than thirty years later, the love affair with Corsica has only grown as we now import wines from ten domaines that cover the north, south, east, and west of what the French affectionately refer to as l'Île de Beauté.

Corsica is currently experiencing somewhat of a renaissance—interest has never been higher in the wines and much of this is due to growers focusing on indigenous and historical grapes found on the island. Niellucciu, Sciarcarellu, and Vermentinu are widely planted but it is now common to find bottlings of Biancu Gentile and Carcaghjolu Neru as well as blends with native varieties like Rossola Bianca, Minustellu, or Montaneccia.

As Kermit described above, Corsica has a strikingly mountainous landscape. The granite peaks top out above 9,000 feet. The terroir is predominantly granite with the exception of the Patrimonio appellation in the north, which has limestone, clay, and schist soils.The wines, much like their southern French counterparts make for great pairings with the local charcuterie, often made from Nustrale, the native wild boar, as well as Brocciu, the Corsican goats milk cheese that is best served within 48 hours of it being made.
More from Corsica or France
Kermit once said...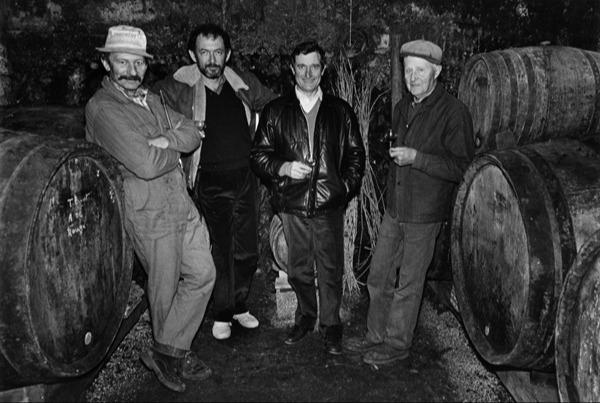 Kermit once said...
I want you to realize once and for all: Even the winemaker does not know what aging is going to do to a new vintage; Robert Parker does not know; I do not know. We all make educated (hopefully) guesses about what the future will bring, but guesses they are. And one of the pleasures of a wine cellar is the opportunity it provides for you to witness the evolution of your various selections. Living wines have ups and downs just as people do, periods of glory and dog days, too. If wine did not remind me of real life, I would not care about it so much.
Inspiring Thirst, page 171