2021 Valle d'Itria Minutolo "Rampone"
I Pástini
Not only are the wines of I Pástini our first-ever imports from Puglia, they also have provided an introduction to the native Minutolo grape, sparking a love affair with this rare specialty of the region known as the Valle d'Itria. Minutolo preserves lip-smacking acidity and low alcohol despite the baking-hot Puglian summers, flaunting a gorgeous perfume of blossoming flowers, lemon verbena, and wild sage. Fortunately for us, a small group of dedicated growers brought the variety back from the brink of extinction two decades ago, allowing curious wine lovers to revel in its evocative suggestions of the sun-drenched Italian South.
—Anthony Lynch
---
| | |
| --- | --- |
| Wine Type: | white |
| Vintage: | 2021 |
| Bottle Size: | 750mL |
| Blend: | Minutolo |
| Appellation: | Valle d'Itria IGP |
| Country: | Italy |
| Region: | Puglia |
| Winemaker: | Gianni Carparelli |
| Vineyard: | 3.5 ha, planted in 2001 |
| Soil: | Red clay, limestone |
| Farming: | Organic (certified) |
| Alcohol: | 12.5% |
---
More from this Producer or Region
About The Region
Puglia
Puglia is Italy's second most prolific wine-producing region (after the Veneto) and for decades was known as a source of bulk wine. But today, the heel of the boot is more than ever focused on quality, as ambitious growers seek to take advantage of the area's abundant natural riches to produce wines of character and identity. The hot, dry climate and marine influence from the long Adriatic coastline predispose Puglia to growing high-quality fruit, while a wealth of fascinating indigenous grape varieties thrive in these conditions. Changing fashion and a growing respect for the region's mostly calcareous terroirs have breathed fresh air into the Puglian wine scene, and with more than thirty distinct appellations, it is home to a tremendous variety of styles.

While the region is best known for inky, concentrated reds from grapes such as Primitivo and Negroamaro, the first KLWM Puglian imports are in fact white wines—aromatic charmers made from native varieties including Verdeca and the rare Minutolo. They hail from central Puglia's Valle d'Itria, a plateau that shares a relatively flat topography and limestone soils with the Salento peninsula in the south. The north, in contrast, is hillier and features grapes more common to southern and central Italy including Montepulciano, Sangiovese, and Trebbiano.

Puglian wines are the product of intense southern sunshine and an ancient history of viticulture. With other local specialties including olive oil and burrata, the region has enormous potential for delicious combinations.
More from Puglia or Italy
Kermit once said...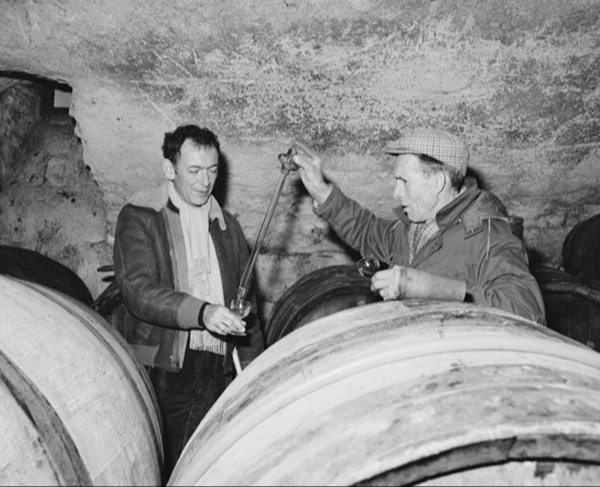 Kermit once said...
When buying red Burgundy, I think we should remember:

1. Big wines do not age better than light wine.
2. A so-called great vintage at the outset does not guarantee a great vintage for the duration.
3. A so-called off vintage at the outset does not mean the wines do not have a brilliant future ahead of them.
4. Red Burgundy should not taste like Guigal Côte-Rôtie, even if most wine writers wish it would.
5. Don't follow leaders; watch yer parking meters.
Inspiring Thirst, page 174