Upon acquiring his family's vineyards in the rugged, windswept hills of northern Sardinia, Carlo Deperu inherited a plot of Cabernet Sauvignon amidst more traditional varieties like Vermentino, Cannnonau, and Muristellu. While his intention is to work only with indigenous grapes—he has recently grafted the Cabernet over to native Sardinian reds—he did vinify a few vintages first, blending the Cabernet with Cannonau and aging "Oberaìa" in used barrels before an unfiltered bottling. The two varieties proved quite complementary, Cannonau enveloping Cabernet's rigid frame with luscious fruit and suggestions of wild herbs from the Sardinian brush. With several years of aging, edges have softened and flavors have deepened, yielding a surprising red wine of power and soul, perfect for grilled meats or hearty stews with a Mediterranean accent.
—Anthony Lynch
---
| | |
| --- | --- |
| Wine Type: | red |
| Vintage: | 2020 |
| Bottle Size: | 750mL |
| Blend: | 80% Cannonau, 20% Cabernet Sauvignon |
| Appellation: | Isola dei Nuraghi |
| Country: | Italy |
| Region: | Sardinia |
| Producer: | Deperu Holler |
| Winemaker: | Carlo Deperu |
| Vineyard: | Planted in 2007, .6 ha |
| Soil: | Clay, Limestone |
| Farming: | Organic (practicing) |
| Alcohol: | 13.5% |
---
More from this Producer or Region
/
About The Producer
Deperu Holler
Carlo Deperu and his wife Tatiana Holler are crafting some of the most serious whites of the Mediterranean basin. The couple met in Milan, where Carlo earned his degree in viticulture and enology while Tatiana had come to study advertising from her native Brazil. In 2005, they returned to Carlo's hometown of Perfugas, where his family had long made wine. The couple replanted the family vineyards and added new parcels, ultimately growing to 6 ha. Vermentino thrives here, giving full-bodied, mineral wines that rank among the Mediterranean's most complex whites. The couple also produces a perfumed, chewy red from Cannonau and Muristellu. These wines are loaded with local character and brilliantly complement Mediterranean cuisine.
About The Region
Sardinia
Our first foray into Sardegna is very recent, and it only took one trip to fall in love with the island, its culture, and its wines. Similar to its northerly neighbor, Corsica, there is a strong regional identity here that goes far beyond its official status as one of Italy's twenty regions. Its people are proud, strong-willed, and deeply attached to their traditions—a distinctive character often seen with island people and accentuated by its long history of invasions and outside rule.

This tumultuous past has resulted in diverse influences—Greek, Roman, Aragonese, Catalan, and Ligurian, just to name a few—that have shaped the island's culture, language, cuisine, and wines over many centuries. While Vermentino and Cannonau (aka Grenache) reign, Sardegna also boasts a number of indigenous grapes that are capable of expressing something unique in its abundant variety of terroirs.

The Mediterranean plays a major role, providing cooling, salty breezes to coastal areas, while the rugged, mountainous interior is home to high-altitude sites where wines retain freshness in spite of the southerly latitude. The granitic highlands of Gallura and Barbagia come to mind as some of its most qualitative zones, but a range of soils, elevations, and varying distance to the sea mean that the island is capable of producing wines in all styles, from crisp whites to powerful reds and exquisite vini dolci.

The three growers we represent bring something new to the table, something fascinating that is not found elsewhere in Italy or even in nearby Corsica. Their wines evoke the rustic beauty of this fascinating island civilization, and of course, pair perfectly with the local cuisine, be it seafood-based or the hearty, earthy specialties of its interior.
More from Sardinia or Italy
Kermit once said...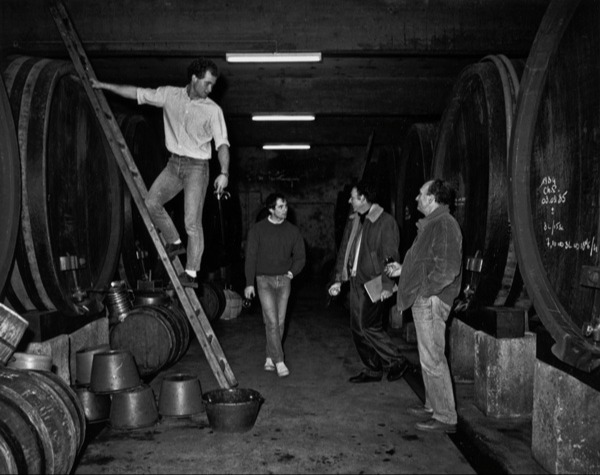 Kermit once said...
For the wines that I buy I insist that the winemaker leave them whole, intact. I go into the cellars now and select specific barrels or cuvées, and I request that they be bottled without stripping them with filters or other devices. This means that many of our wines will arrive with a smudge of sediment and will throw a more important deposit as time goes by, It also means the wine will taste better.