Discount Eligible $128.00
We generally don't buy wine without tasting it first, but when Giovanni told me he could offer twenty cases of a new Nebbiolo he made from ten rows of vines outside his village of Mamoiada, I knew it had to be something special. "Tutto," I replied, when he asked how much we'd take.
You'd be right to be skeptical of a Nebbiolo from Sardinia, but from a top-notch terroir high in the mountains, it is something else entirely. Then there is the Montisci hand—everything Giovanni touches turns to gold. Now with the wine arrived and tasted, I am pleased to report my instinct did not fail me. It does not taste like a Barolo, yet it outclasses all but the very finest wines from Piemonte. Barrolu is simply a masterpiece, a truly epic bottle of wine: mind-melting, jaw-dropping, absolutely regal stuff. It must be tasted to be believed.
—Anthony Lynch
Discount Eligible $128.00
---
---
More from this Producer or Region
/
About The Producer
Giovanni Montisci
Cannonau is grown all over Sardegna, but the town of Mamoiada, in the island's mountainous interior, could be considered one of its grand cru sites. With a mere 2 ha of vines and a radically artisanal approach, Giovanni Montisci has established himself as one of Mamoiada's foremost ambassadors. He has earned a cult-like following for his distinctive Cannonaus from organically farmed old vines grown up to 650 meters elevation. The chilly nights here allow for slow and steady ripening, preserving precious acidity. Giovanni's wines are the product of his painstaking attention to detail, from the meticulous work among his ancient alberello-trained vines to the gorgeous Quintarelli-inspired labels adorning each bottle.
About The Region
Sardinia
Our first foray into Sardegna is very recent, and it only took one trip to fall in love with the island, its culture, and its wines. Similar to its northerly neighbor, Corsica, there is a strong regional identity here that goes far beyond its official status as one of Italy's twenty regions. Its people are proud, strong-willed, and deeply attached to their traditions—a distinctive character often seen with island people and accentuated by its long history of invasions and outside rule.

This tumultuous past has resulted in diverse influences—Greek, Roman, Aragonese, Catalan, and Ligurian, just to name a few—that have shaped the island's culture, language, cuisine, and wines over many centuries. While Vermentino and Cannonau (aka Grenache) reign, Sardegna also boasts a number of indigenous grapes that are capable of expressing something unique in its abundant variety of terroirs.

The Mediterranean plays a major role, providing cooling, salty breezes to coastal areas, while the rugged, mountainous interior is home to high-altitude sites where wines retain freshness in spite of the southerly latitude. The granitic highlands of Gallura and Barbagia come to mind as some of its most qualitative zones, but a range of soils, elevations, and varying distance to the sea mean that the island is capable of producing wines in all styles, from crisp whites to powerful reds and exquisite vini dolci.

The three growers we represent bring something new to the table, something fascinating that is not found elsewhere in Italy or even in nearby Corsica. Their wines evoke the rustic beauty of this fascinating island civilization, and of course, pair perfectly with the local cuisine, be it seafood-based or the hearty, earthy specialties of its interior.
More from Sardinia or Italy
Kermit once said...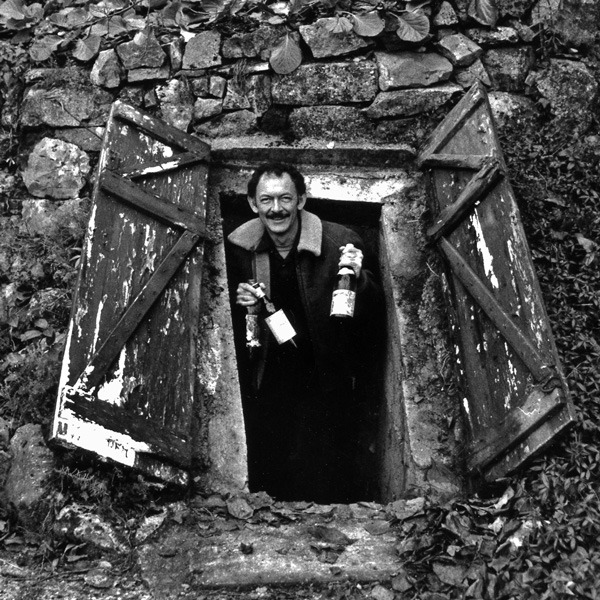 Kermit once said...
If you're looking for value, look where no one else is looking.
Inspiring Thirst, page 211
Discount Eligible $128.00