The eastern Loire Valley may be the epicenter of elegant, cool-climate Sauvignon Blanc, but it is not the only place this grape can reach stunning heights. Along the steep slopes of the Dolomites, in northeastern Italy's Alto Adige region, Peter Dipoli grows and vinifies Sauvignon Blanc so distinctive and mesmerizing that it pushes the boundaries of how wines from this variety should taste. Much like a glass of great Chablis, which is made from Chardonnay but has its own unique and unmistakable essence, Voglar is incredibly stimulating in that it is made from Sauvignon Blanc, but you would never mistake it for Sancerre or Pouilly-Fumé. At most, it tastes like a distant cousin.
As singular as this bianco is, Peter considers himself a traditionalist and devotee to cool-climate Sauvignon, so much so that he performed extensive terroir studies in the late '80s to find exactly where he should plant his grapes. On top of being stunningly beautiful, the limestone-rich and high-elevation slopes near Bolzano are perfectly suited to the variety, allowing Peter's grapes to mature at a glacial pace. This, in turn, guarantees that they ripen evenly while preserving the liveliness that makes Sauvignon Blanc so mouth-watering. Peter then ages the wine in large acacia botti, which lends the perfect finishing touch, imbuing this bianco with exhilarating complexity, texture, and balance. At once luscious and vibrant, Voglar is not only one of Italy's most sublime Sauvignon Blancs, but one of the country's great white wines.
—Tom Wolf
---
| | |
| --- | --- |
| Wine Type: | white |
| Vintage: | 2018 |
| Bottle Size: | 750mL |
| Blend: | Sauvignon Blanc |
| Appellation: | Alto Adige |
| Country: | Italy |
| Region: | Alto Adige |
| Producer: | Peter Dipoli |
| Winemaker: | Peter Dipoli |
| Vineyard: | Planted in 1990 |
| Soil: | Chalky, dolomite, limestone |
| Farming: | Sustainable |
| Alcohol: | 13% |
---
More from this Producer or Region
/
About The Producer
Peter Dipoli
Peter Dipoli represents one of the wine world's pure talents, a pioneer in Alto Adige who is producing wines on a level beyond what anyone thought possible in this mountainous region. After much research, Peter determined that the steep, high-altitude slopes near Bolzano were ideal for producing age-worthy white and red wines. He began with Sauvignon Blanc: at this altitude, Sauvignon attains great ripeness while retaining the acidity that would allow it to age in bottle. Peter's research led him to detect a zone with a milder climate and soils of clay and limestone, ideal for Merlot and Cabernet Sauvignon. Experience the unique artistry of one of Italy's great talents, a secret largely guarded within Italy's borders, until now.
About The Region
Alto Adige
In the heart of the Dolomites, Alto Adige is Italy's northernmost wine region. Having changed hands multiples times in its history between Italy and the Austro-Hungarian Empire (it shares a border with Austria), it boasts strong Germanic influence on its culture, language, cuisine, as well as its wines.

The mountainous geography is the principal determinant of local winemaking styles, with the high-altitude vineyards and cool Alpine climate favoring primarily crisp, racy, aromatic whites from varieties like Kerner, Sauvignon, Müller Thurgau, and Grüner Veltliner. A Mediterranean influence on climate is channeled north up the valley until Bolzano, permitting the cultivation of certain reds as well, among which Schiava, Lagrein, Pinot Nero, and Merlot fare best.

Small growers who once sold fruit to the area's multiple co-ops are now increasingly bottling their own wines. The arrival of many quality-oriented artisans on the scene caught our eye years ago, and we now count three estates from Südtirol, as it is also known, in our portfolio. These high-acid mountain wines make for a beautifully invigorating aperitivo with thinly sliced speck, a local specialty.
More from Alto Adige or Italy
Our Guarantee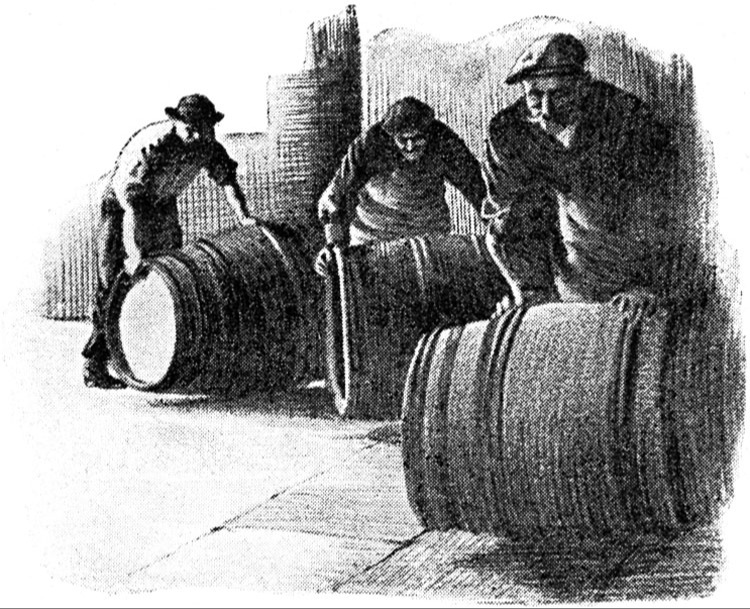 Our Guarantee
We only import wine we drink and enjoy ourselves, directly from the source.
Our wine tastes the same in your home as it did where it was bottled in Europe.
Like the long-term relationships we build with growers, we build long-term relationships with our clients. Have a question? Need wine advice? Just give us a call—510-524-1524.