2018 Coteaux Champenois Rouge "Chigny Les Roses"
J. Lassalle
I know what you're thinking: red wine from Champagne? Allow me to respond with a resounding yes! Not only is J. Lassalle's new rouge elegant and ageworthy, it's also an opportunity to taste the region's history. For the majority of time—that is, before the 1800s, when the méthode champenoise and non-exploding glass bottles were perfected—the primary wine produced in Champagne was a lean, high-toned Pinot Noir. These days, still wines may not be Champagne's claim to fame, but the Coteaux Champenois is increasingly offering up vibrant, complex reds from its cool clime, allowing us an exciting new lens through which to experience its iconic terroir.
Though several Champagne houses have continued to produce these bottles as passion projects steeped in long-standing tradition, Lassalle's Pinot Noir warrants appreciation all on its own. Harvested from old vines planted in the 1970s in the village of Chigny-les-Roses, the wine has an unmistakable spine of minerality from the region's chalky soils. It's as classy as its terroir would suggest, evoking dried rose petals and black tea. This is the perfect choice for apéro hour with bites of cured meat and aged cheese, or alongside a classic salade Lyonnaise with lots of crispy, salty lardon.
—Allyson Noman
---
| | |
| --- | --- |
| Wine Type: | red |
| Vintage: | 2018 |
| Bottle Size: | 750mL |
| Blend: | Pinot Noir |
| Appellation: | Chigny-Les-Roses |
| Country: | France |
| Region: | Champagne |
| Producer: | J. Lassalle |
| Winemaker: | Chantal Decelle-Lassalle and Angéline Templier |
| Vineyard: | Planted in 1970 |
| Soil: | Limestone |
| Farming: | Lutte Raisonnée |
| Alcohol: | 12% |
---
More from this Producer or Region
About The Producer
J. Lassalle
Jules Lassalle established this family-owned Champagne house in 1942 in the village of Chigny-Les-Roses on the Montagne de Reims. A master of his craft, he established a signature style of elegant, tightly knit wines with a certain ampleur. When he passed away in 1982 his wife, Olga, and their daughter, Chantal, took over the estate, upholding Jules' high standards and progressively pushing the domaine to the next level. In 2006 Chantal's daughter, Angéline Templier, joined the estate as winemaker. These tough, hardworking women continue to follow vinification methods established by Jules in the forties. Their 28-year tradition of "une femme, un esprit, un style" (one woman, one spirit, one style) holds true today more than ever.
About The Region
Champagne
True Champagne must not only sparkle, but also must come from grapes grown in the Champagne region of France and be made using méthode champenoise—a process that involves prolonged aging of the wine as well as a bottle fermentation used to add the sparkle to the finished product. Though wine has been made in this region since at least the 5th century, Champagne as we now know is a relatively new creation. It wasn't until the 19th century that sparkling wine production took hold on a large scale in much part due to improvements in the strength of glass for bottles and the embrace of French nobility of the sparkling wines of the region.

Only three grape varieties may be used to make Champagne: Chardonnay, Pinot Noir, and Pinot Meunier. The chalk-heavy soils not only provide complexity and texture to the finished wine, but also act as a natural humidifier thus keeping the vine's roots warm during colder months of the year. There are grand cru and premier cru designated vineyard areas but unlike Burgundy, there are few lieu-dit vineyards (though in recent years there has been a greater interest in producing vineyard specific Champagnes).

Kermit's first foray into the region came in 1981 when he began importing the wines of J. Lassalle and Paul Bara—two producers whose wines we still import. In the mid 2000s, Kermit began importing the wines of Veuve Fourny et Fils.

Of Champagne, Kermit says, "You might be surprised to learn that I don't like a goût de terroir to dominate the taste of Champagnes. If it dominates, you lose finesse. I want some, obviously—but only enough to keep things interesting."
More from Champagne or France
Kermit once said...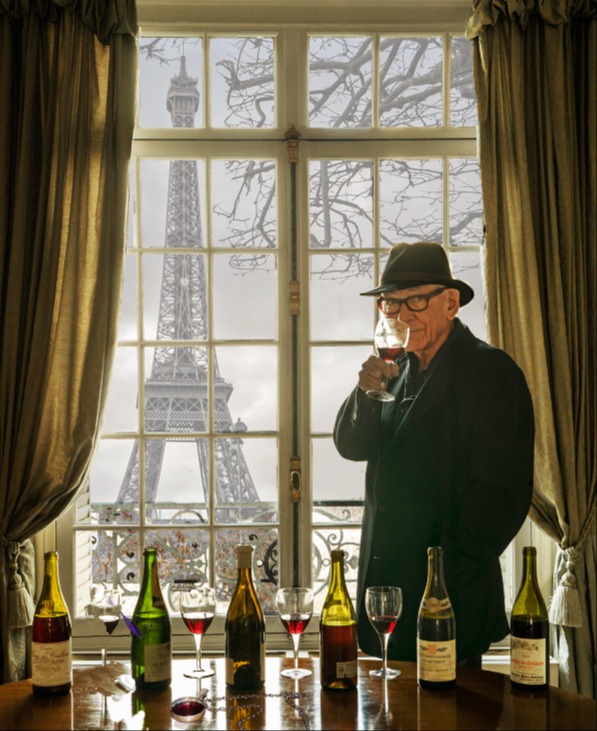 Kermit once said...
A good doctor prescribed the wine of Nuits-Saint-Georges to the Sun King, Louis XIV, when he suffered an unknown maladie. When the king's health was restored the tasty remedy enjoyed a vogue at court. Lord, send me a doctor like that!
Inspiring Thirst, page 117