Roch Sassi and Constance Malengé
In 2017, a hailstorm destroyed all but a barrel's worth of Roch Sassi's red wine production. An association of reputable local vignerons called Rouge Provence came to his aid by donating fruit from appellations like Bandol, Les Baux, and Côtes de Provence. The resulting wine is more sudiste than alpiniste as compared to Roch's signature, cooler-climate reds from Villars, but it's nonetheless très provençal; ruddy and plump, it has loads of black fruit and garrigue-y rusticity.
—Jane Berg
More from this Producer or Region
About The Region
Provence
Perhaps there is no region more closely aligned with the history to Kermit Lynch Wine Merchant than Provence. Provence is where Richard Olney, an American ex-pat and friend of Alice Waters, lived, and introduced Kermit to the great producers of Provence, most importantly Domaine Tempier of Bandol. Kermit also spends upwards of half his year at his home in a small town just outside of Bandol.

Vitis vinifera first arrived in France via Provence, landing in the modern day port city of Marseille in the 6th century BC. The influence of terroir on Provençal wines goes well beyond soil types. The herbs from the pervasive scrubland, often referred to as garrigue, as well as the mistral—a cold, drying wind from the northwest that helps keep the vines free of disease—play a significant role in the final quality of the grapes. Two more elements—the seemingly ever-present sun and cooling saline breezes from the Mediterranean—lend their hand in creating a long growing season that result in grapes that are ripe but with good acidity.

Rosé is arguably the most well known type of wine from Provence, but the red wines, particularly from Bandol, possess a great depth of character and ability to age. The white wines of Cassis and Bandol offer complexity and ideal pairings for the sea-influenced cuisine. Mourvèdre reigns king for red grapes, and similar to the Languedoc and Rhône, Grenache, Cinsault, Marsanne, Clairette, Rolle, Ugni Blanc among many other grape varieties are planted.
More from Provence or France
Kermit once said...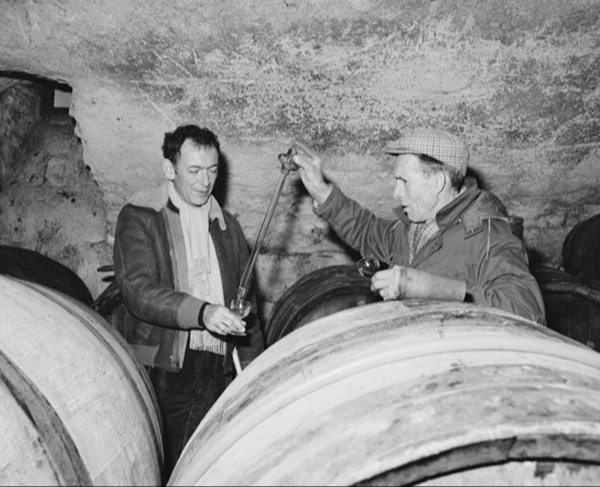 Kermit once said...
When buying red Burgundy, I think we should remember:

1. Big wines do not age better than light wine.
2. A so-called great vintage at the outset does not guarantee a great vintage for the duration.
3. A so-called off vintage at the outset does not mean the wines do not have a brilliant future ahead of them.
4. Red Burgundy should not taste like Guigal Côte-Rôtie, even if most wine writers wish it would.
5. Don't follow leaders; watch yer parking meters.
Inspiring Thirst, page 174