Ispica is Nero d'Avola country—the grape's true homeland, where it finds its greatest expression soaking up the sun in chalky white soils. Sciavè is Massimo's deepest and chewiest rosso, tamed only by age and yet still boasting a bold, almost sanguine bouquet of black fruit, licorice, and black olive. Massimo's eldest daughter, Clementina, proposes a less obvious pairing to the delicious roasts and braises that inevitably come to mind: "It's always served with meat, but there is a saline element that makes it perfect for the Sicilian specialty pasta con finocchietto." Wild fennel fronds, anchovies, pine nuts, and raisins star in this dish that is sure to make her family's sumptuous Nero shine.
—Anthony Lynch
---
| | |
| --- | --- |
| Wine Type: | red |
| Vintage: | 2017 |
| Bottle Size: | 750mL |
| Blend: | Nero d'Avola |
| Appellation: | Eloro |
| Country: | Italy |
| Region: | Sicily |
| Producer: | Riofavara |
| Winemaker: | Massimo Padova |
| Vineyard: | 43 years, 19 years; 3.3 ha |
| Soil: | Limestone, Clay, Marl |
| Aging: | Fourteen months of élevage: (1/3 new barriques, 1/3 second passage barriques, 1/3 split between third passage barriques and stainless steel) |
| Farming: | Organic (certified) |
| Alcohol: | 13.5% |
---
More from this Producer or Region
About The Producer
Riofavara
One of the newest additions to our portfolio is Kermit's first Sicilian producer: the Riofavara estate, which is on the southern tip of this legendary island. The Padova family has tended vines here for almost a century, but only in 1993 did they begin bottling their own wine. Just a few years later, Massimo Padova took over the estate along with his sister Marianta, their cousin Antonella, and Massimo's wife, Margherita. This energetic young team has worked tirelessly over the last dozen years to build a new winery and hone production techniques, resulting in an impeccable expression of the land they prize so highly.
About The Region
Sicily
Italy's southernmost region and the largest island in the Mediterranean, Sicily has no shortage of sunshine to grow high-quality grapes on a yearly basis. It also does not lack a history of winemaking: since the Greeks settled here almost three millennia ago, the vine has played a major role in the island's agricultural makeup. Production of cheap bulk wine for blending dominated much of its recent history until now, as we are witnessing a quality revolution that puts forth its great diversity and quality of terroirs, indigenous grape varieties, and local production methods.

While Sicily's historical reputation is for sweet wines—Marsala and the Muscats of Pantelleria stand out—a number of dry whites and reds are enjoying the spotlight today. The cooler, high-altitude slopes of Etna, with its ashy volcanic soils, have seen an explosion of activity from producers both local and foreign; both whites (primarily from Carricante) and reds (Nerello Mascalese) here are capable of uncommon freshness and finesse. Other noteworthy wine regions are Eloro, where Nero d'Avola gives its best; Noto, an oasis of dry and sweet Moscatos; Vittoria, with its supple, perfumed Frappatos; and Salina, where Malvasia makes thirst-quenching dry whites and deliciously succulent passiti.

Countless foreign invasions over the centuries have given Sicilian architecture and cuisine a unique exotic twist, making it a fascinating destination for gourmands as well as wine importers. With a wealth of dedicated artisans proud to show off the riches of their land, you can bet there are many exciting things still to come from this incredible island.
More from Sicily or Italy
Kermit once said...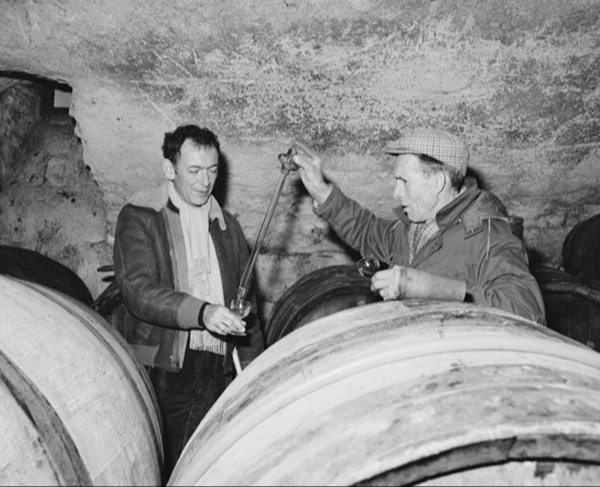 Kermit once said...
When buying red Burgundy, I think we should remember:

1. Big wines do not age better than light wine.
2. A so-called great vintage at the outset does not guarantee a great vintage for the duration.
3. A so-called off vintage at the outset does not mean the wines do not have a brilliant future ahead of them.
4. Red Burgundy should not taste like Guigal Côte-Rôtie, even if most wine writers wish it would.
5. Don't follow leaders; watch yer parking meters.
Inspiring Thirst, page 174