You'll find whiffs of both Burgundy and Barolo in this single-vineyard bottling from vines planted in 1930, but it is unmistakably Etna: smoky and suave, with radiant cherry fruit and gripping tannins fine as ash.
—Anthony Lynch
---
| | |
| --- | --- |
| Wine Type: | red |
| Vintage: | 2021 |
| Bottle Size: | 750mL |
| Blend: | 90% Nerello Mascalese, 10% indigenous varieties (Inzolia, Grecanico, Catarratto) |
| Appellation: | Etna |
| Country: | Italy |
| Region: | Sicily |
| Producer: | Vigneti Vecchio |
| Winemaker: | Carmelo Vecchio |
| Vineyard: | Planted in 1930 |
| Soil: | Volcanic |
| Farming: | Organic (practicing) |
| Alcohol: | 14.5% |
---
More from this Producer or Region
About The Producer
Vigneti Vecchio
Carmelo Vecchio and his wife, Rosa La Guzza, did not come from afar to make wine on Etna: they are true locals, raised in the heart of the vineyards. Carmelo began working at the nearby Passopisciaro winery at a young age, and after fifteen years of hands-on experience, the time came to strike out on his own. From barely one hectare of vines up to 130 years old inherited from Rosa's family, the couple took matters into their own hands: sustainable farming by hand, with the goal of achieving an elegant balance in the grapes; micro-vinifications in the tiny cellar beneath their home, with respect for tradition and terroir; and aging the wines in used barrels before bottling without fining or filtration.
About The Region
Sicily
Italy's southernmost region and the largest island in the Mediterranean, Sicily has no shortage of sunshine to grow high-quality grapes on a yearly basis. It also does not lack a history of winemaking: since the Greeks settled here almost three millennia ago, the vine has played a major role in the island's agricultural makeup. Production of cheap bulk wine for blending dominated much of its recent history until now, as we are witnessing a quality revolution that puts forth its great diversity and quality of terroirs, indigenous grape varieties, and local production methods.

While Sicily's historical reputation is for sweet wines—Marsala and the Muscats of Pantelleria stand out—a number of dry whites and reds are enjoying the spotlight today. The cooler, high-altitude slopes of Etna, with its ashy volcanic soils, have seen an explosion of activity from producers both local and foreign; both whites (primarily from Carricante) and reds (Nerello Mascalese) here are capable of uncommon freshness and finesse. Other noteworthy wine regions are Eloro, where Nero d'Avola gives its best; Noto, an oasis of dry and sweet Moscatos; Vittoria, with its supple, perfumed Frappatos; and Salina, where Malvasia makes thirst-quenching dry whites and deliciously succulent passiti.

Countless foreign invasions over the centuries have given Sicilian architecture and cuisine a unique exotic twist, making it a fascinating destination for gourmands as well as wine importers. With a wealth of dedicated artisans proud to show off the riches of their land, you can bet there are many exciting things still to come from this incredible island.
More from Sicily or Italy
Kermit once said...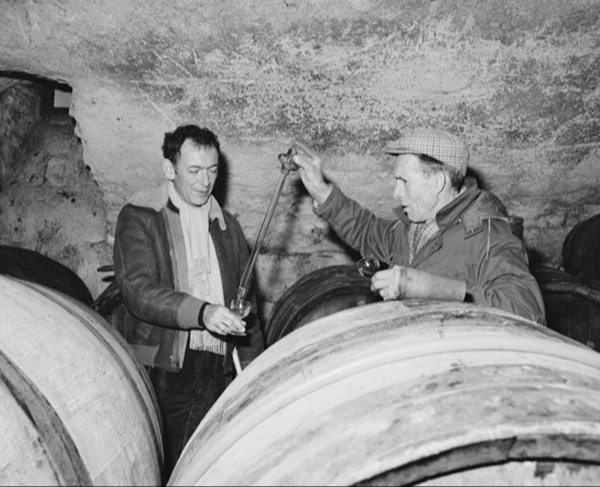 Kermit once said...
When buying red Burgundy, I think we should remember:

1. Big wines do not age better than light wine.
2. A so-called great vintage at the outset does not guarantee a great vintage for the duration.
3. A so-called off vintage at the outset does not mean the wines do not have a brilliant future ahead of them.
4. Red Burgundy should not taste like Guigal Côte-Rôtie, even if most wine writers wish it would.
5. Don't follow leaders; watch yer parking meters.
Inspiring Thirst, page 174