Cagnulari is a variety cultivated almost exclusively in northwest Sardinia, around the old Catalan bastion of Alghero. Have a whiff: redolent of wild black fruits, graphite, plus an herbaceous element recalling tobacco and eucalyptus, this is not an aroma you'll encounter anywhere else in the world of wine. An inky-black tooth-stainer, this meaty red has dense, grippy tannins that coat the palate like blackberry pulp.
—Anthony Lynch
---
| | |
| --- | --- |
| Wine Type: | red |
| Vintage: | 2015 |
| Bottle Size: | 750mL |
| Blend: | Cagnulari |
| Appellation: | Alghero Cagnulari |
| Country: | Italy |
| Region: | Sardinia |
| Producer: | Vigne Rada |
| Winemaker: | Gino Bardoni and family |
| Vineyard: | 5 years average |
| Soil: | Alluvial with riverbed stones and quartz |
| Farming: | Sustainable |
| Alcohol: | 14% |
---
More from this Producer or Region
About The Producer
Vigne Rada
A banker by trade, Luigi "Gino" Bardino long entertained exiting the stagnant office environment and devoting his life to wine, his true passion. After years of studying enology in his spare time, Gino finally followed his heart's desire and in 2012 Vigne Rada saw its first harvest. Gino chose only traditional grape varieties to the region, planting one hectare each year between two distinct terroirs. Farming is sustainable, by hand, with help from the whole family. Like the man behind them, the wines of Vigne Rada are honest and straightforward—the result of a skilled artisan's genuine passion for his craft. They deliciously reflect the coastal beauty of Alghero, and we are thrilled to offer them for the first time in the U.S.
About The Region
Sardinia
Our first foray into Sardegna is very recent, and it only took one trip to fall in love with the island, its culture, and its wines. Similar to its northerly neighbor, Corsica, there is a strong regional identity here that goes far beyond its official status as one of Italy's twenty regions. Its people are proud, strong-willed, and deeply attached to their traditions—a distinctive character often seen with island people and accentuated by its long history of invasions and outside rule.

This tumultuous past has resulted in diverse influences—Greek, Roman, Aragonese, Catalan, and Ligurian, just to name a few—that have shaped the island's culture, language, cuisine, and wines over many centuries. While Vermentino and Cannonau (aka Grenache) reign, Sardegna also boasts a number of indigenous grapes that are capable of expressing something unique in its abundant variety of terroirs.

The Mediterranean plays a major role, providing cooling, salty breezes to coastal areas, while the rugged, mountainous interior is home to high-altitude sites where wines retain freshness in spite of the southerly latitude. The granitic highlands of Gallura and Barbagia come to mind as some of its most qualitative zones, but a range of soils, elevations, and varying distance to the sea mean that the island is capable of producing wines in all styles, from crisp whites to powerful reds and exquisite vini dolci.

The three growers we represent bring something new to the table, something fascinating that is not found elsewhere in Italy or even in nearby Corsica. Their wines evoke the rustic beauty of this fascinating island civilization, and of course, pair perfectly with the local cuisine, be it seafood-based or the hearty, earthy specialties of its interior.
More from Sardinia or Italy
Where the newsletter started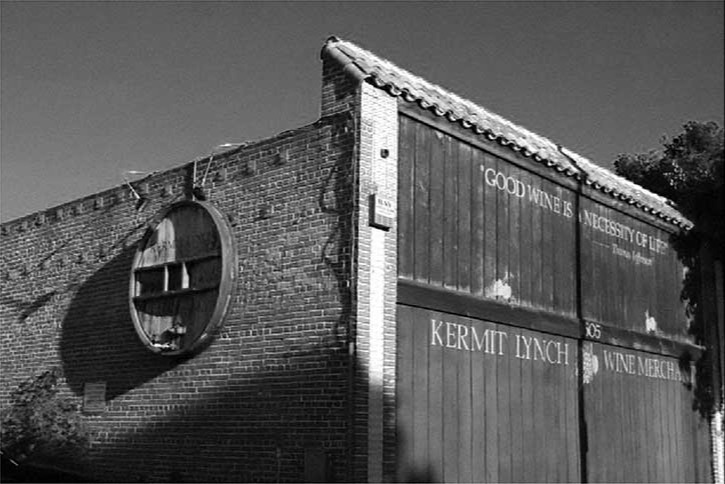 Where the newsletter started
Every three or four months I would send my clients a cheaply made list of my inventory, but it began to dawn on me that business did not pick up afterwards. It occurred to me that my clientele might not know what Château Grillet is, either. One month in 1974 I had an especially esoteric collection of wines arriving, so I decided to put a short explanation about each wine into my price list, to try and let my clients know what to expect when they uncorked a bottle. The day after I mailed that brochure, people showed up at the shop, and that is how these little propaganda pieces for fine wine were born.—Kermit Lynch