Our friend and vigneron Alain Pascal produces a wine that is made to work wonders at table with the best of Provençal cooking: garlic, rosemary, thyme, ripe black olives, slow-roasted lamb shoulder, octopus daube, fennel-studded grilled fish, herb-roasted tomatoes, aïoli…
Full-flavored and full-throttle, loaded with warmth, joviality, and down-home familiarity, this juicy Bandol is like a big Provençal bear hug from Alain himself. You won't find a more honest wine. The inky purple juice staining your tongue as you wash down a garlicky morsel of rosemary-studded lamb tastes not unlike it did shortly after the grapes were crushed and racked into Alain's large oak casks. Gros 'Noré Bandol truly is the definition of Provence in a bottle. Serve it slightly chilled in the warm months to bring out its best.
—Dixon Brooke
More from this Producer or Region
About The Producer
Domaine du Gros 'Noré
About The Region
Provence
Perhaps there is no region more closely aligned with the history to Kermit Lynch Wine Merchant than Provence. Provence is where Richard Olney, an American ex-pat and friend of Alice Waters, lived, and introduced Kermit to the great producers of Provence, most importantly Domaine Tempier of Bandol. Kermit also spends upwards of half his year at his home in a small town just outside of Bandol.

Vitis vinifera first arrived in France via Provence, landing in the modern day port city of Marseille in the 6th century BC. The influence of terroir on Provençal wines goes well beyond soil types. The herbs from the pervasive scrubland, often referred to as garrigue, as well as the mistral—a cold, drying wind from the northwest that helps keep the vines free of disease—play a significant role in the final quality of the grapes. Two more elements—the seemingly ever-present sun and cooling saline breezes from the Mediterranean—lend their hand in creating a long growing season that result in grapes that are ripe but with good acidity.

Rosé is arguably the most well known type of wine from Provence, but the red wines, particularly from Bandol, possess a great depth of character and ability to age. The white wines of Cassis and Bandol offer complexity and ideal pairings for the sea-influenced cuisine. Mourvèdre reigns king for red grapes, and similar to the Languedoc and Rhône, Grenache, Cinsault, Marsanne, Clairette, Rolle, Ugni Blanc among many other grape varieties are planted.
More from Provence or France
Kermit once said...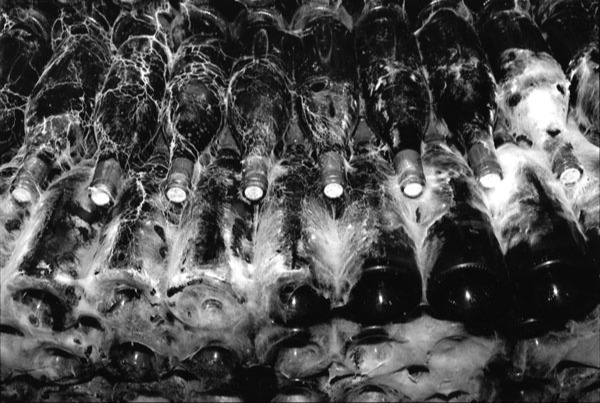 Kermit once said...
Living wines have ups and downs just as people do, periods of glory and dog days, too. If wine did not remind me of real life, I would not care about it so much.