These olives are packed in their own oil, and you won't believe how useful and versatile they are in salads, on top of grilled or baked fish, or all on their own. Practically, they are jarred already pitted and ready to use! I know these are going to be popular and production is limited...the large Ruffino family eats so many that there aren't many left for the United States.
—Dixon Brooke
---
Jane Augustine's Pick

There are no condiments in my kitchen that I go through more quickly than a jar of Paolo's pitted olives in extra virgin oil. I put them on rice, pasta, eggs, goat cheese…they are a touch salty, meaty, plump, and earthy, enhancing the complexity of any dish they decorate. The first jar feels like a special treat, but by the second or third you realize they're a pantry staple.
---
---
---
More from this Producer or Region
About The Producer
Punta Crena
The vineyards of Punta Crena (which is named for a large promontory jutting into the sea at the edge of the village) are all within 1200 meters of the water and enjoy sea breezes that help keep the grapes healthy and happy. The Ruffino family are proud to work almost exclusively with local varietals, but they don't have much company. As a result, several of Punta Crena's wines are one of a kind: the Mataòssu and Cruvin are entirely unique, and the Barbarossa is the only one produced in Italy. They believe that their only job after the harvest is simply to avoid ruining their lovely fruit as it turns to wine. These are light, fun wines with no pretension.
About The Region
Liguria
A long, crescent-shaped sliver of mountainous coastline ranging from the French border in the west to that of Tuscany in the east, Liguria is a region of unrivaled Mediterranean charm. This applies not only to its colorful seaside villages and carefree, welcoming people, but also to the wines it produces—crisp whites and light reds designed to be quaffed with locally caught seafood.

Viticulture has thrived along these coastal hillsides since Etruscan times. Ancient stone terraces line the steep slopes all along the Riviera, many abandoned while others still host olive trees, lemon trees, and of course, the vine. What Liguria lacks in acreage, it makes up for in diversity and originality: home to numerous indigenous grape varieties, it produces wines of infectious local character.

The hallmarks of Ligurian wines are fragrant aromatics and lively freshness. Whites from grapes like Vermentino and Pigato capture the pervasive flavors of wild herbs and citrus with a sea-breeze salinity, while the rare reds from Rossese, among others, have a brightness of flavor that allows them to complement dishes from the sea or land—served with a slight chill, of course.

While Kermit's history in the region is relatively recent, Liguria has rapidly become one of his favorite places to visit. It's hard to blame him—enjoying a crisp, perfumed white with a platter of fried sea critters on the Mediterranean is definitely not the worst part of the job.
More from Liguria or Italy
Kermit once said...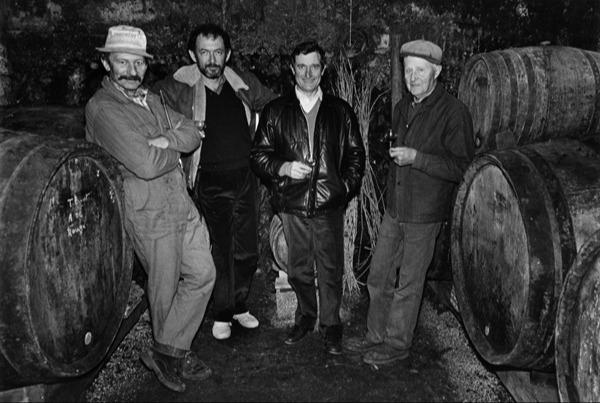 Kermit once said...
I want you to realize once and for all: Even the winemaker does not know what aging is going to do to a new vintage; Robert Parker does not know; I do not know. We all make educated (hopefully) guesses about what the future will bring, but guesses they are. And one of the pleasures of a wine cellar is the opportunity it provides for you to witness the evolution of your various selections. Living wines have ups and downs just as people do, periods of glory and dog days, too. If wine did not remind me of real life, I would not care about it so much.
Inspiring Thirst, page 171