Our love of Loire Valley rosé and our relationship with the Boucard family of Domaine de la Chanteleuserie go back almost to our founding, but it wasn't until more recently that these two loves found each other. For decades, the Boucards have sent us some of the Loire's most joyous and over-delivering reds made from Cabernet Franc, but now the family also produces an elegant and charming rosé from the region's great red grape. The first thing you'll notice is how enchanting the wine's floral aromas are. As you take a sip, though, the flowers fade and are replaced with elegant notes of strawberry, herbs, and a final, bracing wave of citrus zest. This rosé offers a beautiful accompaniment not only to the last of summer's produce but also to the roasted brussels sprouts and spicy fried chicken I'll be making for months to come.
—Tom Wolf
More from this Producer or Region
About The Producer
Domaine de la Chanteleuserie
Just outside of the village of Benais, in the heart of the Touraine, sits lovely Domaine de la Chanteleuserie. This "place where the larks sing," as the name means, is perched on a limestone plateau in an idyllic landscape. Moise Boucard, a vigneron whom Kermit discovered in 1976, has not only given his good sense of humor and modesty to his son, Thierry, but his winemaking skills, too. This is the land of Cabernet Franc, and Thierry makes pure varietal wines. Bourgueil is among the most age-worthy of the Loire Valley's reds, and Chanteleuserie's are no exception: their 1976 still drinks well today! These structured wines also have a suppleness and generosity of fruit that set them apart from most wines produced in the area today.
About The Region
Loire
The defining feature of the Loire Valley, not surprisingly, is the Loire River. As the longest river in France, spanning more than 600 miles, this river connects seemingly disparate wine regions. Why else would Sancerre, with its Kimmeridgian limestone terroir be connected to Muscadet, an appellation that is 250 miles away?

Secondary in relevance to the historical, climatic, environmental, and cultural importance of the river are the wines and châteaux of the Jardin de la France. The kings and nobility of France built many hundreds of châteaux in the Loire but wine preceded the arrival of the noblesse and has since out-lived them as well.

Diversity abounds in the Loire. The aforementioned Kimmderidgian limestone of Sancerre is also found in Chablis. Chinon, Bourgueil, and Saumur boast the presence of tuffeau, a type of limestone unique to the Loire that has a yellowish tinge and a chalky texture. Savennières has schist, while Muscadet has volcanic, granite, and serpentinite based soils. In addition to geologic diversity, many, grape varieties are grown there too: Cabernet Franc, Chenin Blanc, Sauvignon Blanc, and Melon de Bourgogne are most prevalent, but (to name a few) Pinot Gris, Grolleau, Pinot Noir, Pineau d'Aunis, and Folle Blanche are also planted. These myriad of viticultural influences leads to the high quality production of every type of wine: red, white, rosé, sparkling, and dessert.

Like the Rhône and Provence, some of Kermit's first imports came from the Loire, most notably the wines of Charles Joguet and Château d'Epiré—two producers who are featured in Kermit's book Adventures on the Wine Route and with whom we still work today.
More from Loire or France
Our Guarantee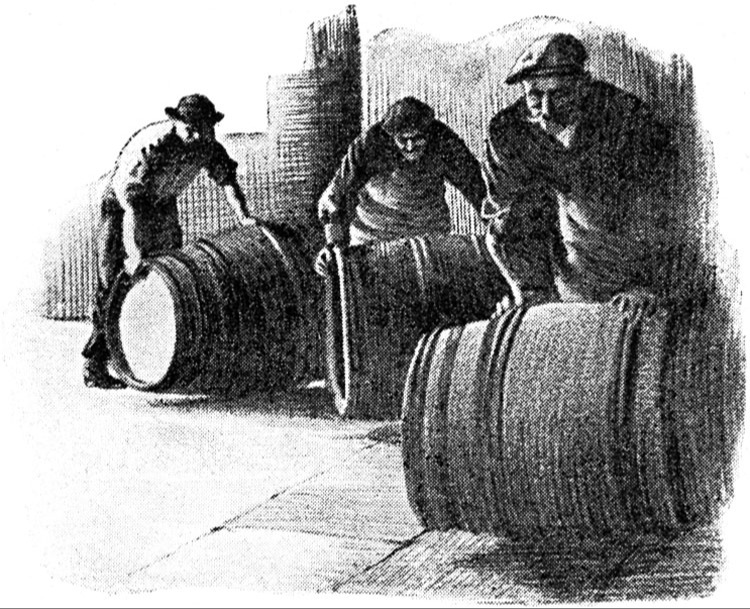 Our Guarantee
We only import wine we drink and enjoy ourselves, directly from the source.
Our wine tastes the same in your home as it did where it was bottled in Europe.
Like the long-term relationships we build with growers, we build long-term relationships with our clients. Have a question? Need wine advice? Just give us a call—510-524-1524.