A newish wine in the Thévenet portfolio, En Voiture Simone is a Régnié that Charly Thévenet created as a contrast to his brooding, powerful "Grain & Granit" bottling. This one comes from old-vine Gamay planted in sandy granitic soils and aged only in concrete tanks, with the goal of highlighting the bright, crunchy freshness of this cru. The high-toned nose suggests an absolutely electric wine, full of delicate florals and tart berries, and the juice hits the palate like a dreamy cloud of Gamay. Silky and juicy, this is a pure delight that leaves a seductive floral note on the lingering finish.
—Anthony Lynch
More from this Producer or Region
About The Producer
Jean-Paul et Charly Thévenet
Jean-Paul Thévenet is the third generation to produce wine at his family estate in Morgon, but as a young man he took the domaine in an unexpected direction. In the early 1980s Beaujolais was flooded with commercialized wine, pushing winemaker and viticultural prophet Jules Chauvet to invoke a return to more traditional practices. Jean-Paul and three other local vignerons, Marcel Lapierre, Guy Breton, and Jean Foillard, soon took up the torch of this "natural wine" movement.
Known as "Paul-Po" among friends, Jean-Paul is reserved yet fun-loving. He farms his small five-hectare domaine with his son, Charly, and since 2008 the two have taken the domaine to the next level by adopting organic and biodynamic viticultural practices.
About The Region
Beaujolais
After years of the region's reputation being co-opted by mass-produced Beaujolais Nouveau and the prevalence of industrial farming, the fortunes of vignerons from the Beaujolais have been on the rise in the past couple of decades. Much of this change is due to Jules Chauvet, a prominent Beaujolais producer who Kermit worked with in the 1980s and arguably the father of the natural wine movement, who advocated not using herbicides or pesticides in vineyards, not chaptalizing, fermenting with ambient yeasts, and vinifying without SO2. Chief among Chauvet's followers was Marcel Lapierre and his three friends, Jean Foillard, Guy Breton, and Jean-Paul Thévenet—a group of Morgon producers who Kermit dubbed "the Gang of Four." The espousal of Chauvet's methods led to a dramatic change in quality of wines from Beaujolais and with that an increased interest and appreciation for the AOC crus, Villages, and regular Beaujolais bottlings.

The crus of Beaujolais are interpreted through the Gamay grape and each illuminate the variety of great terroirs available in the region. Distinguishing itself from the clay and limestone of Burgundy, Beaujolais soils are predominantly decomposed granite, with pockets of blue volcanic rock. The primary vinification method is carbonic maceration, where grapes are not crushed, but instead whole clusters are placed in a tank, thus allowing fermentation to take place inside each grape berry.

Much like the easy-going and friendly nature of many Beaujolais vignerons, the wines too have a lively and easy-drinking spirit. They are versatile at table but make particularly good matches with the local pork sausages and charcuterie. Though often considered a wine that must be drunk young, many of the top crus offer great aging potential.
More from Beaujolais or France
Our Guarantee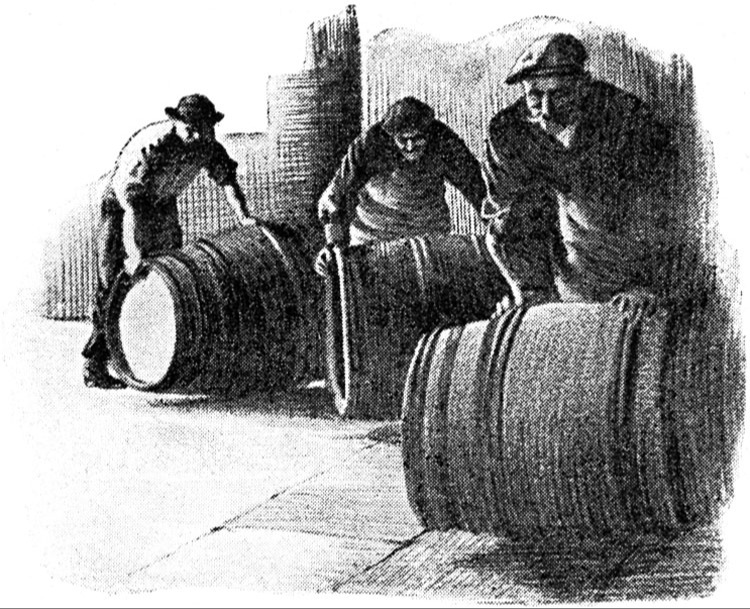 Our Guarantee
We only import wine we drink and enjoy ourselves, directly from the source.
Our wine tastes the same in your home as it did where it was bottled in Europe.
Like the long-term relationships we build with growers, we build long-term relationships with our clients. Have a question? Need wine advice? Just give us a call—510-524-1524.