About a decade ago, Kermit stared up at the steep, limestone terraces rising up from Clos Sainte Magdeleine's seaside domaine in Cassis and knew that this terroir would be perfectly suited to Vermentino, the variety behind some of his favorite white wines made just across the sea in Corsica. Called Rolle throughout much of southern France and used predominantly in white blends, Vermentino arguably reaches its greatest heights in Corsica, where it is vinified and bottled alone, producing chiseled, mineral, and complex whites that, at their best, draw comparisons to Chablis.
Inspired by Kermit's suggestion, vigneron Jonathan Sack set to planting a hectare of Vermentino, using sélection massale vines from Clos Canarelli at Corsica's southern tip. Also inspired by Provençal heroine Dominique Hauvette's pioneering use of concrete eggs to age her white wines, Jonathan decided to employ similar vessels—sandstone amphorae—to age this Vermentino with the goal of preserving and enhancing as much of its inherent elegance, minerality, and aromatic brilliance as possible. I recently opened a bottle of this pure Vermentino alongside oysters on the half shell—a perfect pairing—but Jonathan also recommended sea bream carpaccio, an array of antipasti, and grilled fish. It is a seafood lover's dream wine.

—Tom Wolf
More from this Producer or Region
About The Producer
Clos Sainte Magdeleine
Cassis is what Kermit calls "an earthly paradise." The vineyards of Clos Sainte Magdeleine are particularly stunning, jutting out on a private cape to meet majestic limestone cliffs, poised spectacularly above the sparkling, azure Mediterranean. Only a handful of vignerons today are fortunate enough to produce A.O.C. Cassis, and the small quantities available are largely consumed locally with fresh fish—the best way to enjoy them. The Sack-Zafiropulos family has been making wine here for four generations and continues to craft wines of grace and finesse. Their success lies in an uncanny ability to capture nerve and sun-kissed unctuousness in the wines, making them both incredibly food-friendly and delicious entirely on their own.
About The Region
Provence
Perhaps there is no region more closely aligned with the history to Kermit Lynch Wine Merchant than Provence. Provence is where Richard Olney, an American ex-pat and friend of Alice Waters, lived, and introduced Kermit to the great producers of Provence, most importantly Domaine Tempier of Bandol. Kermit also spends upwards of half his year at his home in a small town just outside of Bandol.

Vitis vinifera first arrived in France via Provence, landing in the modern day port city of Marseille in the 6th century BC. The influence of terroir on Provençal wines goes well beyond soil types. The herbs from the pervasive scrubland, often referred to as garrigue, as well as the mistral—a cold, drying wind from the northwest that helps keep the vines free of disease—play a significant role in the final quality of the grapes. Two more elements—the seemingly ever-present sun and cooling saline breezes from the Mediterranean—lend their hand in creating a long growing season that result in grapes that are ripe but with good acidity.

Rosé is arguably the most well known type of wine from Provence, but the red wines, particularly from Bandol, possess a great depth of character and ability to age. The white wines of Cassis and Bandol offer complexity and ideal pairings for the sea-influenced cuisine. Mourvèdre reigns king for red grapes, and similar to the Languedoc and Rhône, Grenache, Cinsault, Marsanne, Clairette, Rolle, Ugni Blanc among many other grape varieties are planted.
More from Provence or France
Kermit once said...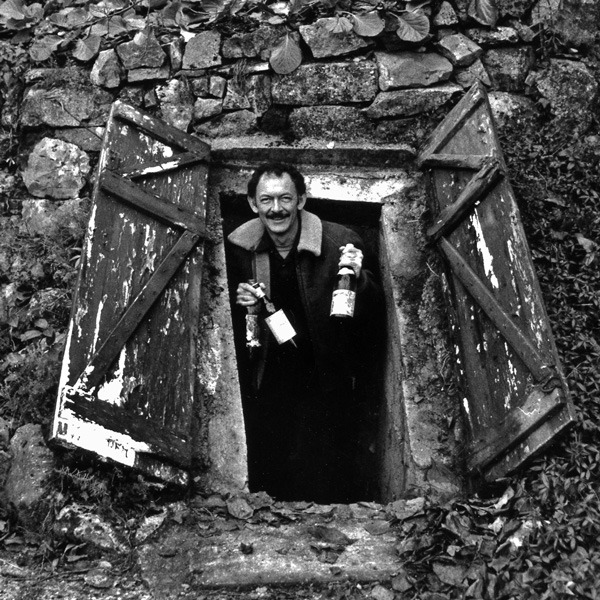 Kermit once said...
If you're looking for value, look where no one else is looking.
Inspiring Thirst, page 211