This old-vine blend features Pinots Auxerrois, Blanc, and Gris, but the point of this cuvée is not to discern which Pinot contributes what aroma or flavor. All three work in perfect harmony, creating a delicate white subtly scented of flowers and green apple, finishing on a flinty note that makes glass number two hard to resist. Félix Meyer has mastered the art of crafting bone-dry whites of purity and precision, and this pristine beauty is just the place to start.
—Anthony Lynch
---
| | |
| --- | --- |
| Wine Type: | white |
| Vintage: | 2021 |
| Bottle Size: | 750mL |
| Blend: | 65% Pinot Auxerrois, 20% Pinot Blanc, 15% Pinot Gris |
| Appellation: | Alsace |
| Country: | France |
| Region: | Alsace |
| Producer: | Meyer-Fonné |
| Winemaker: | Félix Meyer |
| Vineyard: | Planted in 1965 and 1978, 2.5 ha |
| Farming: | Organic (practicing) |
| Alcohol: | 12.5% |
---
More from this Producer or Region
About The Producer
Meyer-Fonné
Félix Meyer is a rising star in Alsace and has an evident instinct for his craft. Since taking over in the family domaine 1992, Félix has already left his own mark, modernizing equipment in the winery, developing export sales, and now expanding the family's holdings in many of Alsace's great vineyard sites, including several grand crus. It's all about the details at Meyer-Fonné, with an emphasis on tradition and respect for terroir. The winery and family home is in the village of Katzenthal, known for its distinctive granite soils. Racy and elegant, his wines are difficult to resist young but have all the right qualities for the cellar. For aromatic and textural seductiveness, no one in Alsace can top Meyer-Fonné.
About The Region
Alsace
Tragically, Alsace might be the most misunderstood wine region of France. In spite of its long history of viticulture and tremendous diversity of pedigreed terroirs, a past fraught with marketing mishaps has left consumers baffled as to what exactly to expect inside one of these mysterious tall, thin bottles.

The good news, on the other hand, is that a new wave of quality-oriented growers is working hard to put Alsace in its rightful place as one of the world's most fascinating sources of fine white wine. By embracing tradition, respecting terroir, and making a concerted effort to better communicate the countless virtues their wines have to offer, they have succeeded in putting Alsace back on the map.

Crafted from a number of grape varieties and beautifully interpreting the region's mosaic of soil types, our Alsace imports are by and large dry whites offering exceptional versatility at table. While each of these selections is ready to be uncorked tonight, the finest among them are also capable of maturing for many, many years in a cool cellar. Expect kaleidoscopic aromatics, lively acidities, and loads of terroir transparency in these skillfully crafted masterpieces. Enjoy a foray into the thrilling world of the world's most underrated wine region, and certainly do not hesitate to contact our sales staff with any questions as you take off on this mouth-watering adventure.
More from Alsace or France
Kermit once said...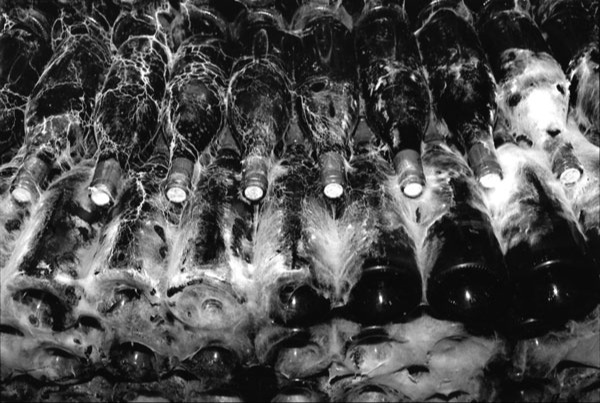 Kermit once said...
Let the brett nerds retire into protective bubbles, and whenever they thirst for wine it can be passed in to them through a sterile filter. Those of us on the outside can continue to enjoy complex, natural, living wines.
Inspiring Thirst, page 236