Our collaboration with Henri Perrusset dates back to the spring of 1988, when Kermit randomly sat next to him in a vigneron watering hole in the Beaujolais. Henri had just produced his first vintage, and he graciously invited Kermit over to taste it at the domaine. Ever since, this delightful Mâcon has been a staple of our portfolio, delivering reliable value and refreshment each vintage. Henri's simple, yet proven methods—hand-harvesting, fermentation in stainless steel tanks with indigenous yeasts, and full malolactic fermentation—result in delicious, straightforward wines that honestly reflect their terroir.
This sunny, southernmost part of Burgundy is blessed with just the slightest hint of the Mediterranean's balmy influence. Riper fruit mingles with floral charm, backed by a lively acidity and the concentrated minerality of deeply rooted vines planted in the 1940s. Perfect for an apéritif and versatile at table with all sorts of appetizers, this charmer makes for an excellent house white. Whether you have a simple salad, seafood, or a roast chicken on the menu, you can bet Perrusset's Mâcon will be a great match.
—Anthony Lynch
---
| | |
| --- | --- |
| Wine Type: | white |
| Vintage: | 2021 |
| Bottle Size: | 750mL |
| Blend: | Chardonnay |
| Appellation: | Mâcon Farges |
| Country: | France |
| Region: | Burgundy |
| Producer: | Henri Perrusset |
| Winemaker: | Henri Perrusset |
| Vineyard: | 50 - 65 years |
| Soil: | Clay, Limestone |
| Aging: | Wines age on their lees for 8-10 months in stainless steel cuves |
| Farming: | Lutte Raisonnée |
| Alcohol: | 13.5% |
---
More from this Producer or Region
About The Producer
Henri Perrusset
A few decades ago, in a small, local vigneron hangout in the Beaujolais, Kermit and Henri Perrusset met rather serendipitously. There weren't enough tables in the restaurant and the hostess seated Kermit with Henri, who was just finishing up his meal. Their conversation blossomed, and Henri invited Kermit to visit and taste his first vintage. We have been buying these delicious, distinctive Chardonnays ever since. For decades, the Mâconnais has been dominated by the banal bottlings of cooperative cellars. But at the same time, Henri Perrusset has been working his vineyards by hand, reducing his yields to improve grape quality, all while offering us very reasonable prices.
About The Region
Burgundy
In eastern central France, Burgundy is nestled between the wine regions of Champagne to the north, the Jura to the east, the Loire to the west, and the Rhône to the south. This is the terroir par excellence for producing world-class Pinot Noir and Chardonnay.

The southeast-facing hillside between Dijon in the north and Maranges in the south is known as the Côte d'Or or "golden slope." The Côte d'Or comprises two main sections, both composed of limestone and clay soils: the Côte de Nuits in the northern sector, and the Côte de Beaune in the south. Both areas produce magnificent whites and reds, although the Côte de Beaune produces more white wine and the Côte de Nuits more red.

Chablis is Burgundy's northern outpost, known for its flinty and age-worthy Chardonnays planted in Kimmeridgian limestone on an ancient seabed. Vézelay is a smaller area south of Chablis with similar qualities, although the limestone there is not Kimmeridgian.

To the south of the Côte de Beaune, the Côte Chalonnaise extends from Chagny on its northern end, down past Chalon-sur-Saône and encompasses the appellations of Bouzeron in the north, followed by Rully, Mercurey, Givry, and Montagny.

Directly south of the Chalonnaise begins the Côte Mâconnais, which extends south past Mâcon to the hamlets of Fuissé, Vinzelles, Chaintré, and Saint-Véran. The Mâconnais is prime Chardonnay country and contains an incredible diversity of soils.
More from Burgundy or France
Kermit once said...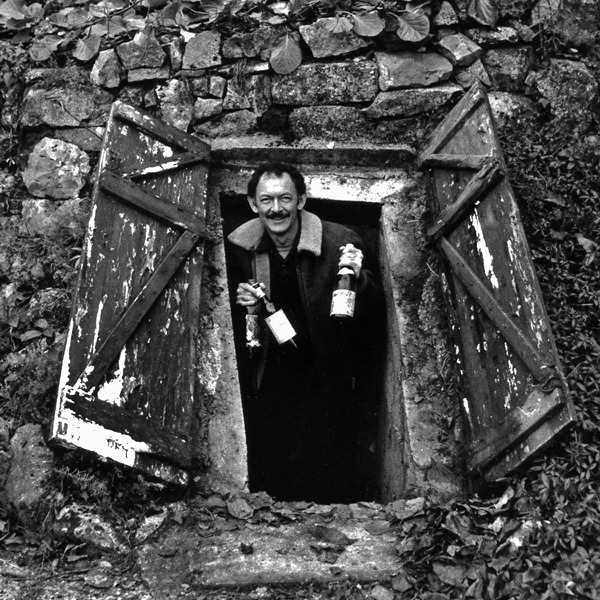 Kermit once said...
You don't have to be rich to cellar a great wine.