I am always looking for medium- to light-bodied red wines with relatively low alcohol for our dinner table and have found that nothing fits the bill quite as well as Duline's magnificent Schioppettino, my favorite red in Friuli and one of my favorites in all of Italy. Incredibly capricious to grow, and thus not widely planted, Schioppettino can reach great heights of pleasure and expression in the hands of a thoroughly meticulous grower like Lorenzo Mocchiutti at Duline. Expect bright, crunchy forest berries, elegance, freshness, and sneaky structure. I loved Lorenzo's pairing idea—squid ink pasta with calamari. I've also served it with a simple anchovy pasta, and it was a huge hit.
—Dixon Brooke
---
| | |
| --- | --- |
| Wine Type: | red |
| Vintage: | 2021 |
| Bottle Size: | 750mL |
| Blend: | Schiopettino |
| Appellation: | Friuli Colli Orientali |
| Country: | Italy |
| Region: | Friuli |
| Producer: | Vignai da Duline |
| Winemaker: | Federica Magrini, Lorenzo Mochiutti |
| Vineyard: | Planted in 1977 & 2005, .39 ha |
| Soil: | Limestone and clay red soil |
| Aging: | Aged for 11 months in 2.5 hl oak barrels |
| Farming: | Organic (practicing) |
| Production: | 2000 cases |
| Alcohol: | 12.5% |
---
More from this Producer or Region
About The Producer
Vignai da Duline
In the late 1990s Lorenzo Mocchiutti and wife Federica Magrini inherited a few hectares of vines from Lorenzo's grandfather. These vineyards, mostly neglected for decades, were planted primarily with old vines of local grape varieties like Tocai Giallo, Malvasia Istriana, as well as common varieties like Pinot Grigio, and Merlot. This husband and wife team sum up their respectful, holistic approach to vineyard management best: We believe our wines can convey our respect for the delicate balance of our environment, the care and personal attention we afford to every stage of the production process, and our pursuit of the highest quality wine and viticulture. The grapes carry a memory of the earth they grew in.
About The Region
Friuli
Friuli may be forever tied to its bland, acidic Pinot Grigios, which at one point saturated the export market, but a deeper look reveals a captivating array of unique grape-growing sites, distinctive indigenous varieties, and passionate small growers keen on preserving a rich tradition of winemaking.

Here in Italy's northeast corner, the region is shared between the Julian Alps in the north and plains leading to the Adriatic Sea in the south, bound by the Veneto to the west and Slovenia to the east. While it is one of the wettest regions of Italy—and all of Europe, for that matter—Friuli benefits from the push-and-pull of cool air currents from the mountains meeting warmer breezes from the Adriatic. A crescent-shaped slice of foothills, where both play a role, tends to produce the region's finest wines.

Nothing is more emblematic to Friulian wine than a crisp, peachy Ribolla Gialla served with thinly sliced prosciutto San Daniele, a local specialty. And yet, this only begins to tell the story: high-acid, mineral-driven whites from a number of local varieties including Tocai Friulano, Pinot Grigio, and Malvasia range from light and crisp to powerful and age-worthy, complementing Adriatic shellfish, hearty mountain cheeses, and everything in between. Native reds like Schioppettino, Terrano, and Refosco all have something unique to say, while there has even been significant success with French varieties like Sauvignon, Chardonnay, and Merlot, all long established in the region.

Friuli's diversity is its strength, and it keeps us coming back for more. In fact, Kermit imported one of the region's first organic growers toward the start of his career; our more recent collaboration with producers like Vignai da Duline is a testament to the enormous potential when devoted artisans put their hearts into Friuli's fascinating terroir.
More from Friuli or Italy
Kermit once said...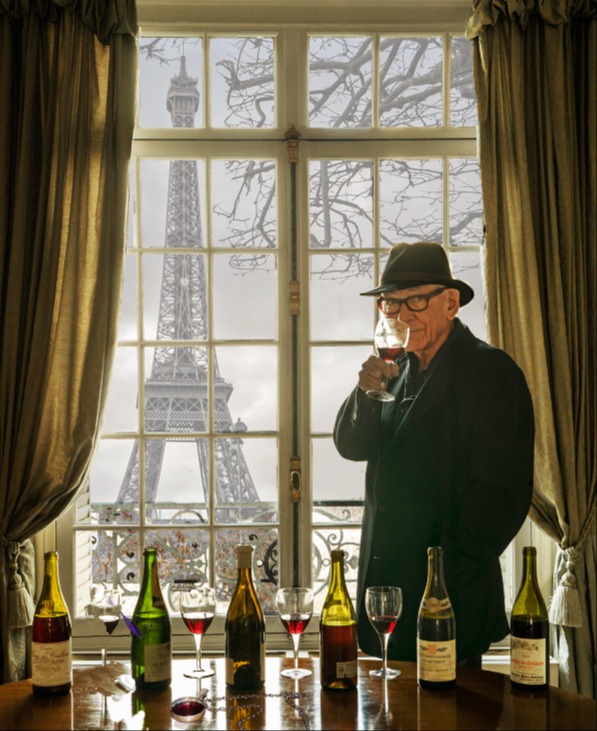 Kermit once said...
A good doctor prescribed the wine of Nuits-Saint-Georges to the Sun King, Louis XIV, when he suffered an unknown maladie. When the king's health was restored the tasty remedy enjoyed a vogue at court. Lord, send me a doctor like that!
Inspiring Thirst, page 117