Arretxea's flagship white, blended from the three local white grapes and raised in a combination of demi-muids and foudres. Bone-dry and bracingly tart, with notes of lime, ginger, and salted caramel. Decant it to best enjoy it young; with time, its edginess will soften and develop into something truly spectacular.
—Anthony Lynch
---
| | |
| --- | --- |
| Wine Type: | white |
| Vintage: | 2021 |
| Bottle Size: | 750mL |
| Blend: | 60% Gros Manseng, 35% Petit Manseng, 5% Petit Courbu |
| Appellation: | Irouléguy |
| Country: | France |
| Region: | Southwest |
| Producer: | Maison Arretxea |
| Winemaker: | Thérese & Michel Riouspeyrous |
| Vineyard: | 15 to 20 years, 3 ha |
| Soil: | Sandstone |
| Aging: | Fermentation and aging in foudre, 600-L demi-muid (40%), and the rest in stainless steel |
| Farming: | Biodynamic (certified) |
| Alcohol: | 14% |
---
More from this Producer or Region
About The Producer
Maison Arretxea
Just after losing his father, Michel Riouspeyrous was raised by his grandfather, with whom he worked the family vineyards. He gravitated towards studies in Agronomy before the mandatory service sent him to Africa. While in Africa, Michel met Thérèse, an Alsatian who was on vacation. They married and returned to Michel's home in the Southwest. In 1989, they started their own domaine by renting 2 ha. The decision to farm organically came instantaneously to Michel. Once certified as organic, they pushed on towards biodynamics. For the couple, it just translates into a more authentic expression. A mere glimpse of their vineyards, amid beautiful wildflowers, set against the Pyrénées, makes it easy to see what inspired such a decision.
About The Region
Southwest
Tucked away beneath Bordeaux and buffeted by the Pyrenees to the south, this expansive region of France, commonly known as the Southwest, is home to a diverse number of viticulture and gastronomic traditions as well as cultures. Though Cahors might be the most well known (and easiest to pronounce) appellation from the Southwest, the importance and influence of French Basque culture cannot be underestimated. Irouléguy, the primary appellation of the Basque region of France produces full-bodied, hearty red wines, produced from Tannat grape (known for its tannic qualities). Dry whites from Irouléguy are also produced from Petit and Gros Manseng. Northeast of Irouléguy is the sweet wine-producing appellation of Jurançon. These moelleux wines made from Petit and Gros Manseng have a storied history in France, from being the first wine region to have a vineyard classification, which dates back to the 154th century, to being preferred wine of royalty dating back to the 16th century as well as the French poet Colette.
More from Southwest or France
Kermit once said...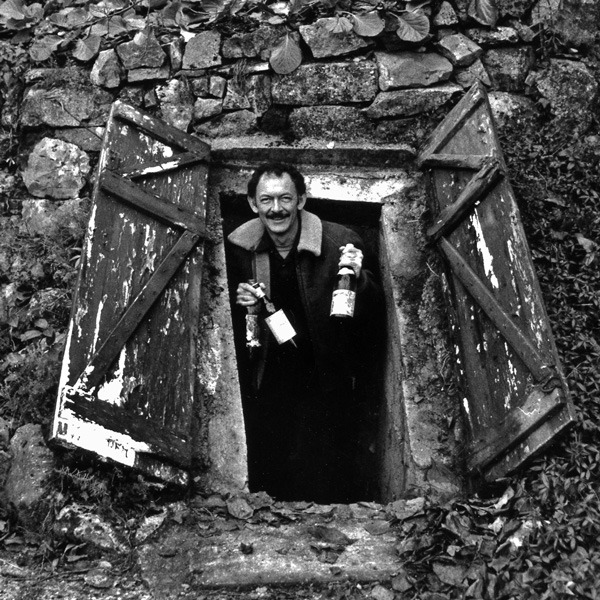 Kermit once said...
If you're looking for value, look where no one else is looking.
Inspiring Thirst, page 211