Collioure's long history of viticulture dates back to the seventh century BC, when Phoenician settlers established the port town as a Mediterranean trade hub and covered the surrounding schist slopes with vines. To this day, it seems as though little has changed on this stunning stretch of coastline, where the Pyrenees dramatically dive into the sea: mechanization is virtually impossible due to the sheer gradient, and ancient stone terraces are still repaired by hand, using nothing but slabs of schist found among the vines. Keen to honor the rich Catalan tradition of winemaking on these slopes, Domaine La Tour Vieille crafts white, rosé, and red wines from Collioure, in addition to local curiosities such as late-harvest, fortified, and oxidative styles. Puig Oriol is a dry red made from primarily Syrah along with Carignan and Grenache. A brooding, wild beast with hints of black fruit and Mediterranean herbs, this is a portal to Catalonia's stunning seaside vineyards.
—Anthony Lynch
More from this Producer or Region
About The Producer
Domaine La Tour Vieille
In 1981, Vincent Cantié and Christine Campadieu took over two small, family-owned domaines where they'd grown up, in Collioure and Banyuls. Together, they farm vineyards planted on steep, schist terraces overlooking the sea, exposed to the fierce and wily wind known as "La Tramontagne." The vineyards are so steep that cultivation must be by hand, and extensive irrigation canals are the only prevention against soil erosion. At harvest, grapes are carried up and down the mountain in baskets. This method of farming, while extremely challenging, preserves the traditions of their ancestors. The heart, soul, and hard work that go into crafting these wines make their labor of love all the more delicious.
About The Region
Languedoc-Roussillon
Ask wine drinkers around the world, and the word "Languedoc" is sure to elicit mixed reactions. On the one hand, the region is still strongly tied to its past as a producer of cheap, insipid bulk wine in the eyes of many consumers. On the other hand, it is the source of countless great values providing affordable everyday pleasure, with an increasing number of higher-end wines capable of rivaling the best from other parts of France.

While there's no denying the Languedoc's checkered history, the last two decades have seen a noticeable shift to fine wine, with an emphasis on terroir. Ambitious growers have sought out vineyard sites with poor, well draining soils in hilly zones, curbed back on irrigation and the use of synthetic fertilizers and pesticides, and looked to balance traditional production methods with technological advancements to craft wines with elegance, balance, and a clear sense of place. Today, the overall quality and variety of wines being made in the Languedoc is as high as ever.

Shaped like a crescent hugging the Mediterranean coast, the region boasts an enormous variety of soil types and microclimates depending on elevation, exposition, and relative distance from the coastline and the cooler foothills farther inland. While the warm Mediterranean climate is conducive to the production of reds, there are world-class whites and rosés to be found as well, along with stunning dessert wines revered by connoisseurs for centuries.
More from Languedoc-Roussillon or France
Kermit once said...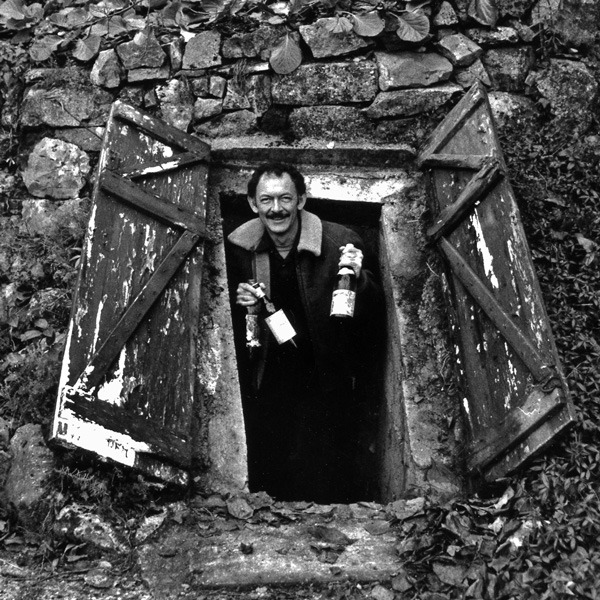 Kermit once said...
If you're looking for value, look where no one else is looking.
Inspiring Thirst, page 211