The French on this label reflects the linguistic and cultural overlap of the Italian-French-Swiss border, only fifty miles from Château Feuillet in the stunning Valle d'Aosta. This rosso, made mostly from the local variety called Fumin and a splash of Syrah, is one of northern Italy's most distinct—and delicious—red wines.
—Tom Wolf
---
| | |
| --- | --- |
| Wine Type: | red |
| Vintage: | 2020 |
| Bottle Size: | 750mL |
| Blend: | 90% Fumin, 10% Syrah |
| Appellation: | Valle d'Aosta |
| Country: | Italy |
| Region: | Valle d'Aosta |
| Producer: | Château Feuillet |
| Winemaker: | Maurizio Fiorano |
| Vineyard: | 10-12 years, 0.5 ha |
| Soil: | Sandy, alluvial topsoil, granite bedrock subsoil |
| Farming: | Sustainable |
| Alcohol: | 13.5% |
---
More from this Producer or Region
/
About The Producer
Château Feuillet
If Maurizio Fiorano became a vineyard owner by chance, he was lucky in the placement of his plots—he will humbly tell you that it's not hard to make good wine here. The vines sit in shallow sandy soil, but their feet wriggle into crevices in the solid granite bedrock. The vineyards are planted on an ancient riverbed, where the Dora Baltea River cut through, creating the current river valley and leaving behind mineral deposits that the wines happily lap up. The trump card, however, may be high altitude and diurnal temperature shifts providing long hours of gentle sunlight. This gives the grapes a long, slow ripening season that in turn offers red wines with the heft of a sunny climate that are still refreshing and light.
Kermit once said...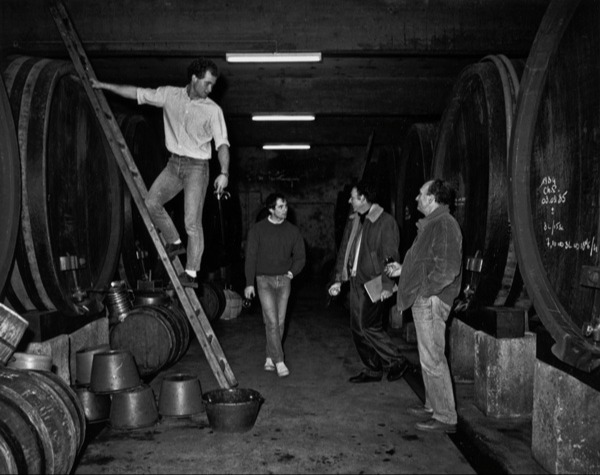 Kermit once said...
For the wines that I buy I insist that the winemaker leave them whole, intact. I go into the cellars now and select specific barrels or cuvées, and I request that they be bottled without stripping them with filters or other devices. This means that many of our wines will arrive with a smudge of sediment and will throw a more important deposit as time goes by, It also means the wine will taste better.