Knowing that the Mâcon has a reputation as a more "casual" winemaking region than its northern counterpart in Burgundy, you might assume that the wines are somehow lesser or more simple than the storied whites of Chablis or the Côte de Beaune, but you would be doing yourself a disservice. This Saint-Véran is a serious wine—seriously delicious! More-than-fifty-year-old vines running through limestone and clay produce a wine that offers a creamy and luscious mouthfeel intertwined with a dry, stony minerality. Its aromas of sweet mandarin, lime leaf, and a hint of spice suggest a refreshing adult Creamsicle—perfect with summer sunshine and picnic fare or even a more elegant meal. While Les Pommards may be ignored by hard-line Meursault or Chassagne drinkers, you can do no better than to stock your cellar with this undervalued yet exceptionally worthy and genuinely charming jewel.
—Jennifer Oakes
---
| | |
| --- | --- |
| Wine Type: | white |
| Vintage: | 2019 |
| Bottle Size: | 750mL |
| Blend: | Chardonnay |
| Appellation: | Pouilly-Fuissé |
| Country: | France |
| Region: | Burgundy |
| Producer: | Domaine Robert-Denogent |
| Winemaker: | Antoine and Nico Robert |
| Vineyard: | 52 years, .52 ha |
| Soil: | Clay, Limestone |
| Aging: | Aged for 18 to 30 months in the same barrels (20% new, 50% two passages, 30% more than two passages |
| Farming: | Biodynamic (certified) |
| Alcohol: | 14.5% |
---
More from this Producer or Region
About The Producer
Domaine Robert-Denogent
Jean-Jacques Robert took over five hectares of his grandfather's vines in the Mâconnais just outside the village of Fuissé after finishing law school in 1988. Though most of the harvest had always been sold off to the cooperatives, the small parcels that made up the domaine were already understood to enjoy unique microclimates, producing Pouilly-Fuissés of great pedigree. Jean-Jacques soon came under the influence of two ardent defenders of terroir, the great master of Morgon, Marcel Lapierre, and American importer, Kermit Lynch. Little by little, Jean-Jacques has introduced radical changes to the domaine, finally realizing its full potential. He is now joined by his sons, Nicolas and Antoine.
About The Region
Burgundy
In eastern central France, Burgundy is nestled between the wine regions of Champagne to the north, the Jura to the east, the Loire to the west, and the Rhône to the south. This is the terroir par excellence for producing world-class Pinot Noir and Chardonnay.

The southeast-facing hillside between Dijon in the north and Maranges in the south is known as the Côte d'Or or "golden slope." The Côte d'Or comprises two main sections, both composed of limestone and clay soils: the Côte de Nuits in the northern sector, and the Côte de Beaune in the south. Both areas produce magnificent whites and reds, although the Côte de Beaune produces more white wine and the Côte de Nuits more red.

Chablis is Burgundy's northern outpost, known for its flinty and age-worthy Chardonnays planted in Kimmeridgian limestone on an ancient seabed. Vézelay is a smaller area south of Chablis with similar qualities, although the limestone there is not Kimmeridgian.

To the south of the Côte de Beaune, the Côte Chalonnaise extends from Chagny on its northern end, down past Chalon-sur-Saône and encompasses the appellations of Bouzeron in the north, followed by Rully, Mercurey, Givry, and Montagny.

Directly south of the Chalonnaise begins the Côte Mâconnais, which extends south past Mâcon to the hamlets of Fuissé, Vinzelles, Chaintré, and Saint-Véran. The Mâconnais is prime Chardonnay country and contains an incredible diversity of soils.
More from Burgundy or France
Our Guarantee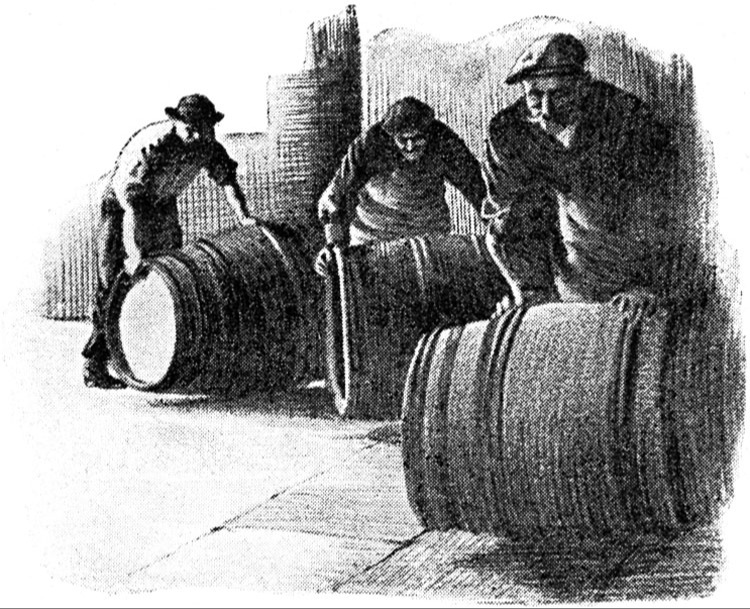 Our Guarantee
We only import wine we drink and enjoy ourselves, directly from the source.
Our wine tastes the same in your home as it did where it was bottled in Europe.
Like the long-term relationships we build with growers, we build long-term relationships with our clients. Have a question? Need wine advice? Just give us a call—510-524-1524.