From grapes sourced at the foot of the postcard-perfect town of Grignan and a vineyard of rounded rocks (galets roulés) deep in La Drome Provençal. This Grenache was vinified using the "flottaison," or "flotation" method, where half of the grape clusters are put directly into the tank (Beaujolais style), while the other half are pressed the day of harvest (as if one were making a rosé), with the juice of the pressed grapes poured back onto, and submerging, the whole cluster grapes. The submerged whole clusters undergo carbonic maceration within the juice, free of oxygen, with a greatly reduced ratio of stems, berries, and juice. The result is a red with a light touch and bright aromatics, yet still with a hint of southern French sun. Best chilled.
—Chris Santini
---
| | |
| --- | --- |
| Wine Type: | red |
| Vintage: | 2019 |
| Bottle Size: | 750mL |
| Blend: | Grenache |
| Appellation: | Vin de France |
| Country: | France |
| Region: | Burgundy |
| Winemaker: | Chris Santini |
| Vineyard: | 30 years average, 1 ha |
| Soil: | Limestone, Galets roulés |
| Farming: | Lutte Raisonnée |
| Alcohol: | 14.5% |
---
More from this Producer or Region
About The Region
Burgundy
In eastern central France, Burgundy is nestled between the wine regions of Champagne to the north, the Jura to the east, the Loire to the west, and the Rhône to the south. This is the terroir par excellence for producing world-class Pinot Noir and Chardonnay.

The southeast-facing hillside between Dijon in the north and Maranges in the south is known as the Côte d'Or or "golden slope." The Côte d'Or comprises two main sections, both composed of limestone and clay soils: the Côte de Nuits in the northern sector, and the Côte de Beaune in the south. Both areas produce magnificent whites and reds, although the Côte de Beaune produces more white wine and the Côte de Nuits more red.

Chablis is Burgundy's northern outpost, known for its flinty and age-worthy Chardonnays planted in Kimmeridgian limestone on an ancient seabed. Vézelay is a smaller area south of Chablis with similar qualities, although the limestone there is not Kimmeridgian.

To the south of the Côte de Beaune, the Côte Chalonnaise extends from Chagny on its northern end, down past Chalon-sur-Saône and encompasses the appellations of Bouzeron in the north, followed by Rully, Mercurey, Givry, and Montagny.

Directly south of the Chalonnaise begins the Côte Mâconnais, which extends south past Mâcon to the hamlets of Fuissé, Vinzelles, Chaintré, and Saint-Véran. The Mâconnais is prime Chardonnay country and contains an incredible diversity of soils.
More from Burgundy or France
Kermit once said...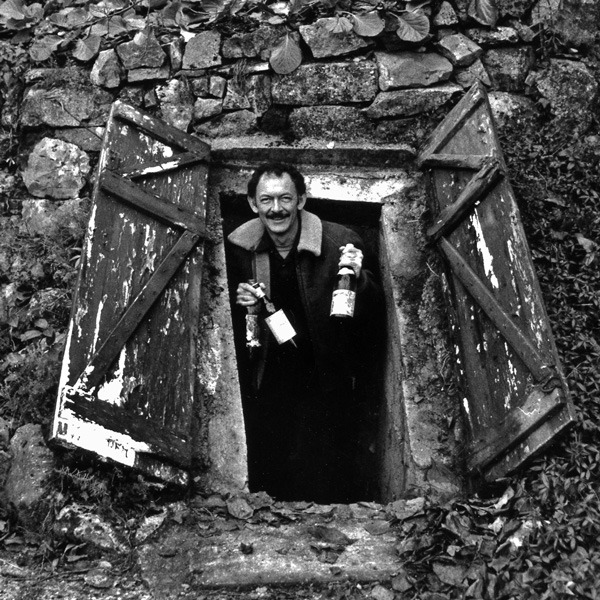 Kermit once said...
If you're looking for value, look where no one else is looking.
Inspiring Thirst, page 211