Discount Eligible $106.00
The Diplomate blanc is from the original Corsican varietal holdouts that spawned the revolution. The Diplomate is rich, exotic, and appealing—a monument to the grandeur of the forgotten Corsican varietals.

—Chris Santini
Discount Eligible $106.00
---
| | |
| --- | --- |
| Wine Type: | white |
| Vintage: | 2019 |
| Bottle Size: | 750mL |
| Blend: | 37% Vermentinu, 20% Rossola Bianca, 19% Biancu Gentile, 14% Genovese, 10% Brustiano |
| Appellation: | Vin de France |
| Country: | France |
| Region: | Corsica |
| Producer: | Domaine Comte Abbatucci |
| Winemaker: | Jean-Charles Abbatucci |
| Vineyard: | Planted from 1960-1962, 2 ha |
| Soil: | Granite |
| Aging: | Aged in older 600-L demi-muids |
| Farming: | Biodynamic (certified) |
---
More from this Producer or Region
About The Producer
Domaine Comte Abbatucci
On his large estate south of Ajaccio, Jean-Charles Abbatucci keeps a pristine poly-culture ecosystem in place, complete with herds of sheep foraging through his vines, groves of olive trees on ancient terraces, and large swaths of untouched forests. His vines come from cuttings of indigenous grapes, sourced decades ago high up in the mountainous interior of the island, saving several native varieties from extinction. To keep his vines happy, he's known to drive his tractor out to his vineyards and play traditional Corsican polyphonic songs over loudspeakers for their benefit. After the harvest he'll treat his cellar to the same music as his grapes ferment and come of age. All part of the terroir, he says.
About The Region
Corsica
I first set foot on the island in 1980. I remember looking down from the airplane window seeing alpine forest and lakes and thinking, uh oh, I got on the wrong plane. Then suddenly I was looking down into the beautiful waters of the Mediterranean. Corsica is a small, impossibly tall island, the tail of the Alp chain rising out of the blue sea.—Kermit Lynch

Kermit's first trip to the island proved fruitful, with his discovery of Clos Nicrosi's Vermentino. More than thirty years later, the love affair with Corsica has only grown as we now import wines from ten domaines that cover the north, south, east, and west of what the French affectionately refer to as l'Île de Beauté.

Corsica is currently experiencing somewhat of a renaissance—interest has never been higher in the wines and much of this is due to growers focusing on indigenous and historical grapes found on the island. Niellucciu, Sciarcarellu, and Vermentinu are widely planted but it is now common to find bottlings of Biancu Gentile and Carcaghjolu Neru as well as blends with native varieties like Rossola Bianca, Minustellu, or Montaneccia.

As Kermit described above, Corsica has a strikingly mountainous landscape. The granite peaks top out above 9,000 feet. The terroir is predominantly granite with the exception of the Patrimonio appellation in the north, which has limestone, clay, and schist soils.The wines, much like their southern French counterparts make for great pairings with the local charcuterie, often made from Nustrale, the native wild boar, as well as Brocciu, the Corsican goats milk cheese that is best served within 48 hours of it being made.
More from Corsica or France
Kermit once said...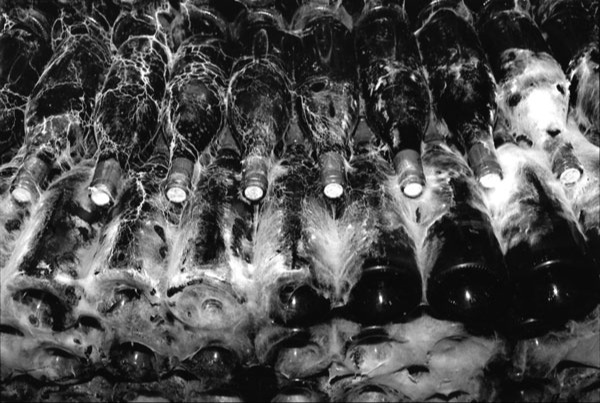 Kermit once said...
Let the brett nerds retire into protective bubbles, and whenever they thirst for wine it can be passed in to them through a sterile filter. Those of us on the outside can continue to enjoy complex, natural, living wines.
Inspiring Thirst, page 236
Discount Eligible $106.00