Terrebrune's location less than two miles from the shoreline, in the direct path of marine breezes, makes it a Bandol unlike the others. You'll know it before even pulling the cork—the alcohol content of 13.5% is low for a sun-kissed Mourvèdre- and Grenache-based blend, but the terroir here allows the grapes to ripen fully with less sugar accumulation than in more inland areas. For all its gracefulness and light touch, this wine is still packed with nuance, with a sturdy backbone that will allow it to keep drinking wonderfully for decades. It's sneaky that way, kind of like when you meet Terrebrune proprietor Reynald Delille, a tall, slender, and soft-spoken man, and then learn he is a master of aikido and a highly competitive water skier.
—Anthony Lynch
---
| | |
| --- | --- |
| Wine Type: | red |
| Vintage: | 2018 |
| Bottle Size: | 750mL |
| Blend: | 85% Mourvèdre, 10% Grenache, 5% Cinsault |
| Appellation: | Bandol |
| Country: | France |
| Region: | Provence |
| Producer: | Domaine de Terrebrune |
| Winemaker: | Reynald Delille |
| Vineyard: | 20 years average |
| Soil: | Limestone pebbles in brown clay, blue limestone bedrock, marl |
| Aging: | Wine ages in oak foudres for 18 months |
| Farming: | Organic (certified) |
| Alcohol: | 13.5% |
---
More from this Producer or Region
About The Producer
Domaine de Terrebrune
In 1963, Georges Delille bought what would become Domaine de Terrebrune, a property in Ollioules, just east of Bandol, framed by the Mediterranean and the mountain called Gros-Cerveau (Big Brain), dotted with olive groves and scenic views—an idyllic spot. Mass overhauling and reconstruction of vineyards followed the declaration of A.O.C. Bandol (1941); vignerons were eager to revive the noble Mourvèdre grape. Georges spent ten years just renovating the property, terracing hillsides and replanting vineyards following the advice of Lucien Peyraud. In 1980, his son Reynald joined him, and together they launched their first bottled vintage of Domaine de Terrebrune, which Reynald named in honor of the rich, brown soils they farm.
About The Region
Provence
Perhaps there is no region more closely aligned with the history to Kermit Lynch Wine Merchant than Provence. Provence is where Richard Olney, an American ex-pat and friend of Alice Waters, lived, and introduced Kermit to the great producers of Provence, most importantly Domaine Tempier of Bandol. Kermit also spends upwards of half his year at his home in a small town just outside of Bandol.

Vitis vinifera first arrived in France via Provence, landing in the modern day port city of Marseille in the 6th century BC. The influence of terroir on Provençal wines goes well beyond soil types. The herbs from the pervasive scrubland, often referred to as garrigue, as well as the mistral—a cold, drying wind from the northwest that helps keep the vines free of disease—play a significant role in the final quality of the grapes. Two more elements—the seemingly ever-present sun and cooling saline breezes from the Mediterranean—lend their hand in creating a long growing season that result in grapes that are ripe but with good acidity.

Rosé is arguably the most well known type of wine from Provence, but the red wines, particularly from Bandol, possess a great depth of character and ability to age. The white wines of Cassis and Bandol offer complexity and ideal pairings for the sea-influenced cuisine. Mourvèdre reigns king for red grapes, and similar to the Languedoc and Rhône, Grenache, Cinsault, Marsanne, Clairette, Rolle, Ugni Blanc among many other grape varieties are planted.
More from Provence or France
Where the newsletter started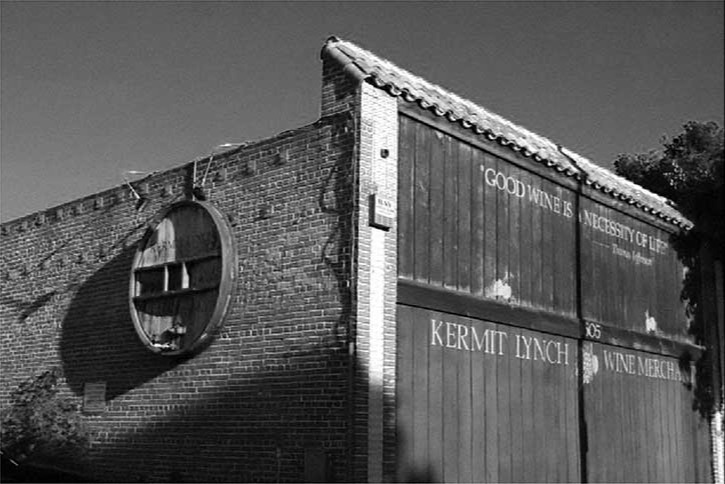 Where the newsletter started
Every three or four months I would send my clients a cheaply made list of my inventory, but it began to dawn on me that business did not pick up afterwards. It occurred to me that my clientele might not know what Château Grillet is, either. One month in 1974 I had an especially esoteric collection of wines arriving, so I decided to put a short explanation about each wine into my price list, to try and let my clients know what to expect when they uncorked a bottle. The day after I mailed that brochure, people showed up at the shop, and that is how these little propaganda pieces for fine wine were born.—Kermit Lynch