From the schist slopes of Faugères, here is an altogether different take on Mourvèdre (the blend also contains 20% Syrah from cooler, north-facing vineyards). It takes the proverbial "iron fist in a velvet glove" to the next level: you can practically taste the iron! Coating this brawny, almost bloody core is a luscious layer of inky-black fruit, flecked with spice and minerals. A brilliant viticulturist who lives entirely off his land, Didier Barral is an idol to sustainable farmers across France and beyond; his Valinière is a monumental demonstration of what happens when respectfully working the earth is not just a job, but one's whole life.
—Anthony Lynch
More from this Producer or Region
About The Producer
Domaine Leon Barral
Didier Barral represents the 13th generation to grow grapes in the tiny hamlet of Lenthéric, deep in the heart of the Languedoc. Domaine Léon Barral is a beacon of revolutionary winegrowing: shortly after founding the domaine, Didier decided that biodynamic practices were best for his 30 hectares of vineyards. His vines are very old—some up to 90 years of age—keeping yields naturally low. Once in the cellar, Didier's harvest is cared for with the same zeal, though he would consider the wine all but finished once it leaves the vineyard. This level of artisanship was once nearly extinct, had it not been for Didier and the profound influence he has over viticulteurs who now see how his work ethic and ideology translates to results.
About The Region
Languedoc-Roussillon
Ask wine drinkers around the world, and the word "Languedoc" is sure to elicit mixed reactions. On the one hand, the region is still strongly tied to its past as a producer of cheap, insipid bulk wine in the eyes of many consumers. On the other hand, it is the source of countless great values providing affordable everyday pleasure, with an increasing number of higher-end wines capable of rivaling the best from other parts of France.

While there's no denying the Languedoc's checkered history, the last two decades have seen a noticeable shift to fine wine, with an emphasis on terroir. Ambitious growers have sought out vineyard sites with poor, well draining soils in hilly zones, curbed back on irrigation and the use of synthetic fertilizers and pesticides, and looked to balance traditional production methods with technological advancements to craft wines with elegance, balance, and a clear sense of place. Today, the overall quality and variety of wines being made in the Languedoc is as high as ever.

Shaped like a crescent hugging the Mediterranean coast, the region boasts an enormous variety of soil types and microclimates depending on elevation, exposition, and relative distance from the coastline and the cooler foothills farther inland. While the warm Mediterranean climate is conducive to the production of reds, there are world-class whites and rosés to be found as well, along with stunning dessert wines revered by connoisseurs for centuries.
More from Languedoc-Roussillon or France
Kermit once said...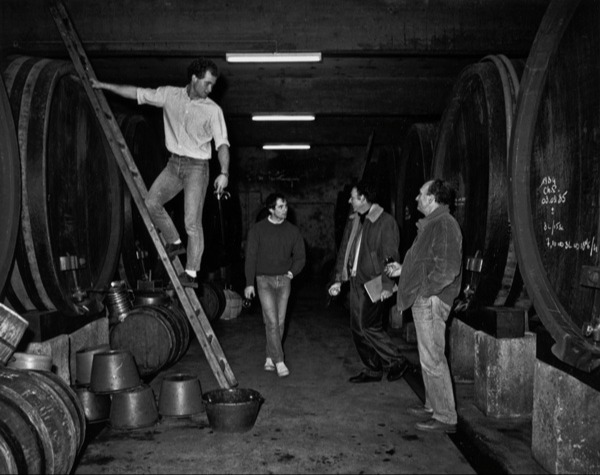 Kermit once said...
For the wines that I buy I insist that the winemaker leave them whole, intact. I go into the cellars now and select specific barrels or cuvées, and I request that they be bottled without stripping them with filters or other devices. This means that many of our wines will arrive with a smudge of sediment and will throw a more important deposit as time goes by, It also means the wine will taste better.