When Yves Laboucarié founded Domaine de Fontsainte in southern France's Corbières appellation in 1971, he was not interested in sticking to the status quo in a region whose winemaking tradition dates back to Roman times. His first innovation was to champion a rosé he dubbed "Gris de Gris," named for the direct pressing of Grenache Gris grapes and inspired by an especially delicate and mouth-watering style of rosé he remembered from his youth. Yves also brought his own touch to the domaine's red wine, becoming the first in the region to use carbonic maceration—certainly one of the secrets to his Corbières rouge's explosive freshness and downright deliciousness.
The domaine's wealth of ancient Carignan vines are especially well adapted to vinification with whole clusters, and today Yves' son Bruno carries on his father's pioneering work, producing what is still perhaps the greatest value red in our entire portfolio. The Carignan, planted in 1950, makes up the majority of the blend along with some Grenache and Syrah, which are fully destemmed.
Bruno's use of partial carbonic allows for the expression of generous, juicy fruit and vivid florals that cascade over the palate with abandon, not unlike the best Beaujolais but in a darker, riper register that reflects the sun-kissed Mediterranean landscape of Corbières. The accents of herbal garrigue and vineyard stones offer just enough earthy terroir to counterbalance the chewy black fruit and mouth-coating wild brambleberry, making this bargain red—a testament to Yves' creative spirit nearly fifty years ago—the right bottle to uncork at any which moment.
—Anthony Lynch
---
| | |
| --- | --- |
| Wine Type: | red |
| Vintage: | 2021 |
| Bottle Size: | 750mL |
| Blend: | 60% Carignan, 30% Grenache Noir, 10% Syrah |
| Appellation: | Corbières |
| Country: | France |
| Region: | Languedoc-Roussillon |
| Producer: | Domaine de Fontsainte |
| Winemaker: | Bruno Laboucarié |
| Vineyard: | Carignan vines planted in 1950, Grenache in 1986, Syrah in 1991, 46.2 ha |
| Soil: | Silica, clay, limestone (gravelly with large galets, or rounded stones) |
| Aging: | 60% of wine ages 8-12 months in French oak barrels, remainder in cement tank |
| Farming: | Lutte Raisonnée |
| Alcohol: | 14.5% |
---
More from this Producer or Region
About The Producer
Domaine de Fontsainte
The first vineyards at Domaine de Fontsainte were planted by the Romans. The original domaine was built around a thermal spring, which was later named for the local, 12th-century patron saint, Saint Siméon; hence Fontsainte—the saint's fount. Yves Laboucarié's family has been making wine here since the 17th century. For over 30 years, KLWM has been proudly importing his wine, and now we work with his son, Bruno. Like his father, he believes in the family's legacy of innovation. He has re-equipped the cellars, replanted vines, and added new cuvées. It's no secret why we've been working with them since '78. Year in and year out, they are the best. The fairness of their pricing allows us to offer incredible values to our clientele.
About The Region
Languedoc-Roussillon
Ask wine drinkers around the world, and the word "Languedoc" is sure to elicit mixed reactions. On the one hand, the region is still strongly tied to its past as a producer of cheap, insipid bulk wine in the eyes of many consumers. On the other hand, it is the source of countless great values providing affordable everyday pleasure, with an increasing number of higher-end wines capable of rivaling the best from other parts of France.

While there's no denying the Languedoc's checkered history, the last two decades have seen a noticeable shift to fine wine, with an emphasis on terroir. Ambitious growers have sought out vineyard sites with poor, well draining soils in hilly zones, curbed back on irrigation and the use of synthetic fertilizers and pesticides, and looked to balance traditional production methods with technological advancements to craft wines with elegance, balance, and a clear sense of place. Today, the overall quality and variety of wines being made in the Languedoc is as high as ever.

Shaped like a crescent hugging the Mediterranean coast, the region boasts an enormous variety of soil types and microclimates depending on elevation, exposition, and relative distance from the coastline and the cooler foothills farther inland. While the warm Mediterranean climate is conducive to the production of reds, there are world-class whites and rosés to be found as well, along with stunning dessert wines revered by connoisseurs for centuries.
More from Languedoc-Roussillon or France
Kermit once said...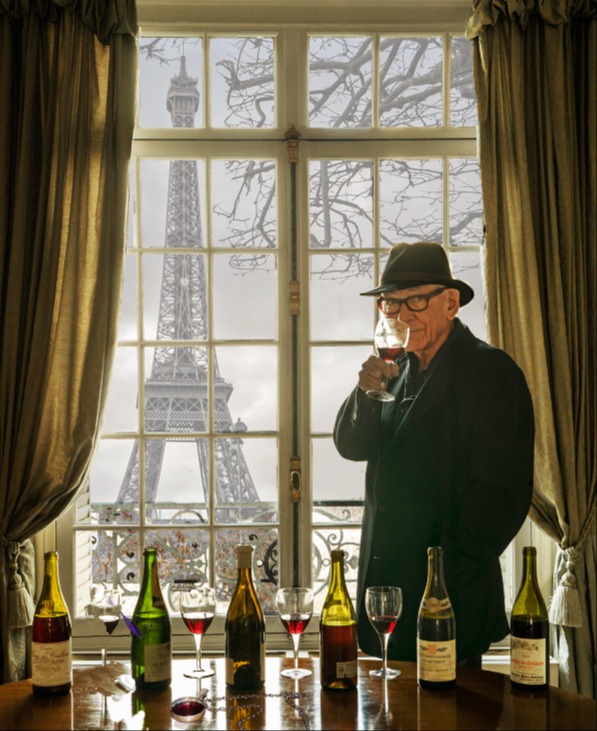 Kermit once said...
A good doctor prescribed the wine of Nuits-Saint-Georges to the Sun King, Louis XIV, when he suffered an unknown maladie. When the king's health was restored the tasty remedy enjoyed a vogue at court. Lord, send me a doctor like that!
Inspiring Thirst, page 117