Maxime Magnon is one of southern France's star vignerons, but because he makes relatively little wine that we are able to import, you won't see his name much in our newsletter. Two decades ago, Maxime did what perhaps no Burgundian had done before: he left his home region and made for Corbières, southwest of Montpellier, almost to the Pyrenees. Why would a native of Burgundy leave one of the most prized regions in the world for one that was relatively unknown? Maxime knew he wasn't going to inherit land in Burgundy, and he couldn't afford to buy any parcels, so he took his Burgundian experience and learning, and headed south.
While Maxime's reds evoke the revered rouges of Morgon, his lone white wine—this Corbières blanc "Bégou"—tastes like a Mediterranean Meursault. Introducing this wine for the first time in 2004, Kermit wrote, "No one in history has come in and asked if we have a good blend of Grenache gris and Grenache blanc. Here's one." In the sixteen years since, I'm pretty sure that that Grenache blanc/gris request has still never left anyone's lips in our shop. And yet, if someone is looking for a white wine that is simultaneously chiseled, mineral, complex, and luscious, I would recommend Maxime's Bégou as a thrilling contrast to Lavantureux's Chablis or many of our premier cru Côte d'Or whites. This blanc is as worthy as those of a coveted place on your table or in your cellar. Pair it with roast chicken or a wide range of grilled fish for a regal feast.
—Tom Wolf
More from this Producer or Region
About The Producer
Maxime Magnon
That Maxime Magnon is part of one of the most revolutionary wine movements in France should give him a justifiable swagger to his step, yet he is nonetheless a reluctant hero. This Burgundian was not born with hereditary rights to a domaine, but makes his own wine in the Corbières A.O.C. instead. He purchased some prime parcels of old vines from abandoned plots and rents his cellar—a garagiste if ever there was one. He farms over eleven hectares, with steep vineyards that reach high altitudes, and manages it all on his own. Maxime is part of the new wave of passionate viticulteurs who cultivate their vines with the utmost respect for nature and the soil. His wines offer great expression of fruit with immediate approachability.
About The Region
Languedoc-Roussillon
Ask wine drinkers around the world, and the word "Languedoc" is sure to elicit mixed reactions. On the one hand, the region is still strongly tied to its past as a producer of cheap, insipid bulk wine in the eyes of many consumers. On the other hand, it is the source of countless great values providing affordable everyday pleasure, with an increasing number of higher-end wines capable of rivaling the best from other parts of France.

While there's no denying the Languedoc's checkered history, the last two decades have seen a noticeable shift to fine wine, with an emphasis on terroir. Ambitious growers have sought out vineyard sites with poor, well draining soils in hilly zones, curbed back on irrigation and the use of synthetic fertilizers and pesticides, and looked to balance traditional production methods with technological advancements to craft wines with elegance, balance, and a clear sense of place. Today, the overall quality and variety of wines being made in the Languedoc is as high as ever.

Shaped like a crescent hugging the Mediterranean coast, the region boasts an enormous variety of soil types and microclimates depending on elevation, exposition, and relative distance from the coastline and the cooler foothills farther inland. While the warm Mediterranean climate is conducive to the production of reds, there are world-class whites and rosés to be found as well, along with stunning dessert wines revered by connoisseurs for centuries.
More from Languedoc-Roussillon or France
Kermit once said...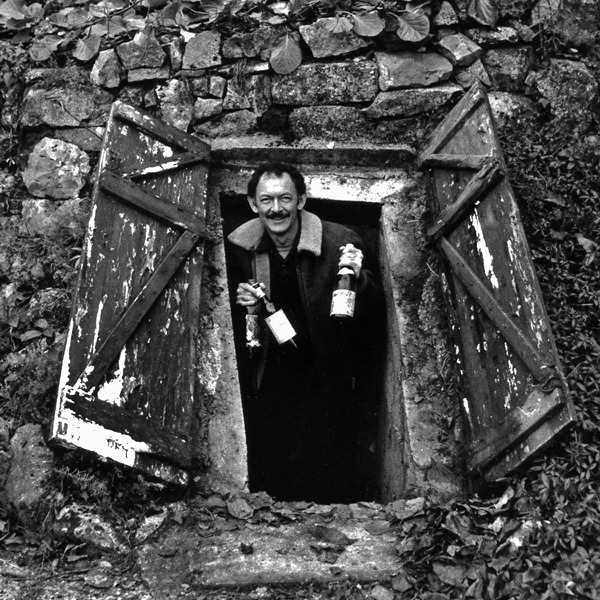 Kermit once said...
You don't have to be rich to cellar a great wine.