Hailing from Le Marche, a region on a similar latitude as Tuscany but situated on Italy's eastern, Adriatic coast, Verdicchio is responsible for mouthwatering whites that are extremely refreshing, versatile, and, in certain cases, age-worthy. But this Verdicchio from Azienda Santa Barbara is not a profound, long-lived wine: this bright, zesty, lemony quaffer is destined for early drinking, at a price that encourages unlimited thirst-quenching pleasure for all.
While Le Marche has a long coastline, complete with gorgeous beaches and fresh seafood, the region's interior stretches all the way to the Apennines, the mountain range that forms Italy's spinal cord from north to south. The rolling foothills of the Apennines, with views of the Adriatic in the distance, are where the region's vineyards are concentrated, and the town of Jesi is a historic stronghold for fine Verdicchio. Uncork this one with seafood pasta, or simply as an aperitivo to whet your palate in times of dire thirst.
—Anthony Lynch
---
| | |
| --- | --- |
| Wine Type: | white |
| Vintage: | 2016 |
| Bottle Size: | 750mL |
| Blend: | Verdicchio |
| Appellation: | Verdicchio dei Castelli di Jesi |
| Country: | Italy |
| Region: | Marche |
| Producer: | Azienda Santa Barbara |
| Vineyard: | 30 year old vines, 25 ha |
| Soil: | Sandy tuffo |
| Aging: | Wine ages in stainless steel for 3 months |
| Farming: | Sustainable |
| Alcohol: | 13% |
---
/
About The Producer
Azienda Santa Barbara
As with every region in Italy, the Marche is a world all unto itself. This is the home of the Verdicchio grape, whose name comes from the root verde, describing both the greenish hue of the grapes and the resulting wine. The Castelli di Jesi DOC is one of the largest of the zones in which Verdicchio is grown.. It is capable of making vibrantly fresh and crisp white wines. The Riserva bottlings can age gracefully. From Azienda Santa Barbara we have a wine in the former camp. Owner Stefano Antonucci has a track record of creating benchmark wines from the Marche and we are excited to bring this Verdicchio as our first import from this little-known region of Italy.
Kermit once said...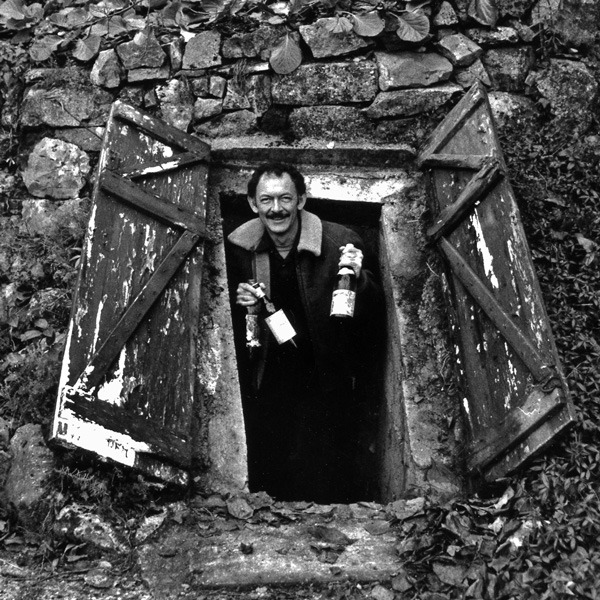 Kermit once said...
If you're looking for value, look where no one else is looking.
Inspiring Thirst, page 211