We love a light, crisp, lemony Vermentino, but the great terroirs of Patrimonio, where Jean-Baptiste Arena plies his trade, yield an altogether different expression of the grape locally known as Malvasgia. Grotte di Sole, or "grottoes of sun," is an imposing south-facing limestone slope that soaks up the fierce rays of Corsican sunshine from morning to nightfall, giving a substantial white with a plump, creamy, mouth-filling presence on the palate. Now picture the little quaffers Vermentino makes in lesser sites—this wine eats them for breakfast.
—Anthony Lynch
More from this Producer or Region
/
About The Producer
Jean-Baptiste Arena
The path to becoming a vigneron was a natural one for Jean-Baptiste Arena, son of famed Corsican producer Antoine Arena. Growing up at the family domaine in Patrimonio, Jean-Baptiste enjoyed constant exposure to the wine world, gaining invaluable experience through trips to Parisian wine bars and public tastings with vigneron friends all over Europe. While embracing his father's respect for the land, Jean-Baptiste also has ideas of his own. "Two new cellars are in the works; mine is destined for stocking and aging, while I will continue to vinify in the family's historic cellars." The future is bright for this impassioned young talent, leaving no doubt the Arena legacy will live on through Jean-Baptiste.
About The Region
Corsica
I first set foot on the island in 1980. I remember looking down from the airplane window seeing alpine forest and lakes and thinking, uh oh, I got on the wrong plane. Then suddenly I was looking down into the beautiful waters of the Mediterranean. Corsica is a small, impossibly tall island, the tail of the Alp chain rising out of the blue sea.—Kermit Lynch

Kermit's first trip to the island proved fruitful, with his discovery of Clos Nicrosi's Vermentino. More than thirty years later, the love affair with Corsica has only grown as we now import wines from ten domaines that cover the north, south, east, and west of what the French affectionately refer to as l'Île de Beauté.

Corsica is currently experiencing somewhat of a renaissance—interest has never been higher in the wines and much of this is due to growers focusing on indigenous and historical grapes found on the island. Niellucciu, Sciarcarellu, and Vermentinu are widely planted but it is now common to find bottlings of Biancu Gentile and Carcaghjolu Neru as well as blends with native varieties like Rossola Bianca, Minustellu, or Montaneccia.

As Kermit described above, Corsica has a strikingly mountainous landscape. The granite peaks top out above 9,000 feet. The terroir is predominantly granite with the exception of the Patrimonio appellation in the north, which has limestone, clay, and schist soils.The wines, much like their southern French counterparts make for great pairings with the local charcuterie, often made from Nustrale, the native wild boar, as well as Brocciu, the Corsican goats milk cheese that is best served within 48 hours of it being made.
More from Corsica or France
Kermit once said...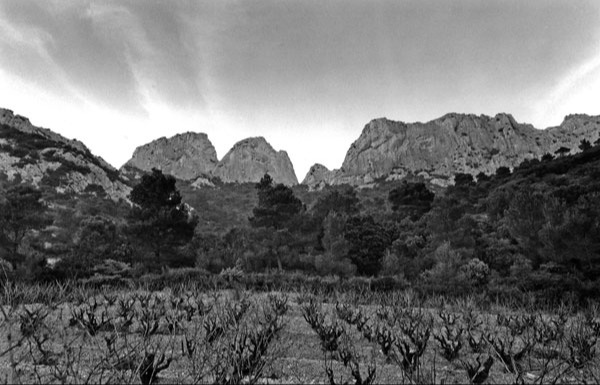 Kermit once said...
Great winemakers, great terroirs, there is never any hurry. And I no longer buy into this idea of "peak" maturity. Great winemakers, great terroirs, their wines offer different pleasures at different ages.
Inspiring Thirst, page 312