Discount Eligible $585.00
If Perrières is the King, then Genevrières is the Queen of Meursault. Elegant aromas and a refined texture characterize this bottling from one of the village's greats.

**Extremely limited quantities, limit one bottle per order**
Discount Eligible $585.00
---
---
More from this Producer or Region
About The Producer
Domaine Antoine Jobard
François Jobard was one of the first vignerons Kermit worked with when he began importing in the 1970s. The relationship has endured into the next generation, and François' son Antoine now runs the domaine. This is as classy and as consistent a property as you'll find in Burgundy, and theirs are generally counted among the best Meursaults. Though François and Antoine work side by side, Antoine has brought his own signature to the domaine: a more sensuous approachability to the wines, most recently evident in the 2006 and 2007 vintages, which are delicious and ready to drink immediately. That said, the Jobard legacy lives on, and the wines will still explode with intense aromas of honeycomb and stone later in life.
About The Region
Burgundy
In eastern central France, Burgundy is nestled between the wine regions of Champagne to the north, the Jura to the east, the Loire to the west, and the Rhône to the south. This is the terroir par excellence for producing world-class Pinot Noir and Chardonnay.

The southeast-facing hillside between Dijon in the north and Maranges in the south is known as the Côte d'Or or "golden slope." The Côte d'Or comprises two main sections, both composed of limestone and clay soils: the Côte de Nuits in the northern sector, and the Côte de Beaune in the south. Both areas produce magnificent whites and reds, although the Côte de Beaune produces more white wine and the Côte de Nuits more red.

Chablis is Burgundy's northern outpost, known for its flinty and age-worthy Chardonnays planted in Kimmeridgian limestone on an ancient seabed. Vézelay is a smaller area south of Chablis with similar qualities, although the limestone there is not Kimmeridgian.

To the south of the Côte de Beaune, the Côte Chalonnaise extends from Chagny on its northern end, down past Chalon-sur-Saône and encompasses the appellations of Bouzeron in the north, followed by Rully, Mercurey, Givry, and Montagny.

Directly south of the Chalonnaise begins the Côte Mâconnais, which extends south past Mâcon to the hamlets of Fuissé, Vinzelles, Chaintré, and Saint-Véran. The Mâconnais is prime Chardonnay country and contains an incredible diversity of soils.
More from Burgundy or France
Kermit once said...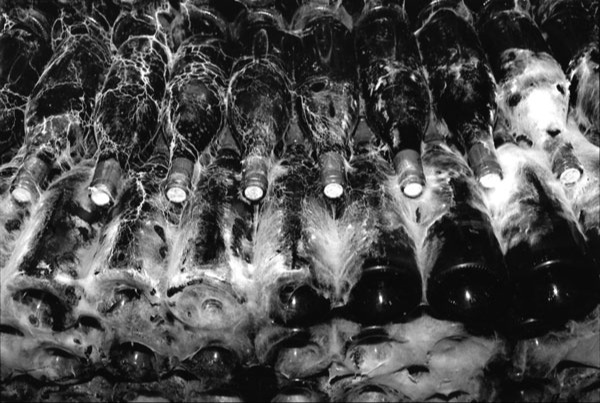 Kermit once said...
Let the brett nerds retire into protective bubbles, and whenever they thirst for wine it can be passed in to them through a sterile filter. Those of us on the outside can continue to enjoy complex, natural, living wines.
Inspiring Thirst, page 236
Discount Eligible $585.00